Destination: Beautiful
reviewed by Russ Breimeier

Copyright Christianity Today International

2003

1 Mar

COMMENTS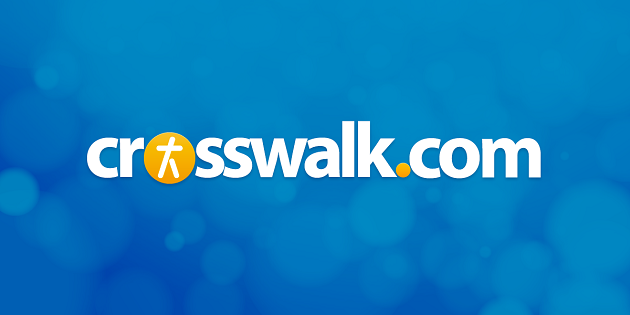 Sounds like … the popular post-punk power pop/rock bands like Switchfoot and Jimmy Eat World, with a nod to post-new wave '80s bands like The Police, The Cure, and U2
At a Glance … the market is becoming glutted with melodic rock bands like this, but Mae's thoughtfully crafted sound stands in front of the pack
Mae is made up of five early 20-somethings who "accidentally" formed the group in Norfolk, Virginia. Vocalist, guitarist, andsongwriter, Dave Gimenez, hooked up with friend and drummer Jacob Marshall in 2001 to record a few songs. They planned to play all the instruments themselves. Instead, the sessions were held at bassist Mark Padgett's studio where session players Matt Beck (guitars) and Rob Sweitzer (keyboards) sat in. And, voila, the band was formed, soon releasing their first EP, Embers and Envelopes. Those four tracks were enough to earn Mae a recording contract with Tooth & Nail. They added seven more songs to create the self-produced album Destination: Beautiful.
Mae's self-defined "melodic, energetic rock" joins an ever-growing and crowded market of melodic post-punk, quasi-emo, power-pop rock bands — groups like Jimmy Eat World, Switchfoot, Denison Marrs, Cadet, Weezer, Holland, Foo Fighters, and Sanctus Real. It's clear from the press materials and interviews that this band is very intentional in creating rock that is both hard and soft in order to appeal to broader audiences. They aren't as loud as those examples, nor are they as radio-friendly as bands such as Jars of Clay, Matchbox Twenty, and downhere. Dave's soft tenor is very similar to that of Paul Alan (Nouveaux), capable of reaching the rock stratosphere without screaming or crooning.
What most sets Mae apart from the pack, though, is their intelligently conceived sound, characterized by rhythmic musicianship in all parts of the band. It's enough to characterize the band as progressive and creative without being inaccessible or overbearing. Like so many bands today, Mae cites U2 as a strong influence, and they're as good a comparison as any to the driving pop/rock found in the opening track "Embers and Envelopes." Other post-new wave '80s band influences like The Cure and The Police can be heard in the straightforward melodic rock of "Last Call" and the tight precision of "This Time Is the Last Time." Listen especially to "All Deliberate Speed," an intelligent modern rock song that uses polyrhythms to speed up the song's feel in the final minute. Gentler rock ballads like "Skyline Drive" and "Giving It Away" are more artsy sounding, adding organ and toy xylophone to the guitar mix to recall the psychedelic pop of The Beatles' "White Album."
Lyrically, the band is very focused on relationships, both earthly and spiritual. Many songs are about reconciliation and healing, with some set to the backdrop of a car drive ("Summertime" and "Skyline Drive"). The best is the aforementioned "Embers and Envelopes," in which Dave sings, "We write to patch things up, maybe not to agree but to proclaim love/Let's look ahead and then we'll see the one whose glory never ends." Similar reconciliation is used in songs like "Runaway" to explore the conflict between pleasing God and succumbing to our sinful nature: "And I get so close, but I run away/The things I fear the most, keep me here to stay."
With a stream-of-consciousness lyrical delivery, "Sun" laments our wayward free will and looks forward to the day when the Lord reclaims this fallen world (inspiring the album's title): "I'm a mess, I guess it's what I asked for, it's what I needed/Well, you know me better than that, or at least you did and something happened/But once again, something's happened/The confidence you held in us is the rope we almost hung ourselves with." In "Giving It Away," Dave clings to the hope offered through redemption and providence: "By the way you brought me here/It makes me believe the best is still yet to come and I don't want to leave."
This style of melodic rock is already the rage in popular music, Christian and mainstream. The court is already crowded with it, so the subtleties between such bands are simply a matter of personal preference. That said, Mae handles it with inspired brilliance for a band that only formed two years ago (and performed live for the first time in December of 2001). They do indeed strike a fine balance between pop sensibilities and skillful modern rock. If they sound this good now, imagine what they'll sound like a few years from now. There's not quite enough here to earn Mae the highest acclaim, but Destination: Beautiful is solid enough for a strong recommendation to fans of the genre.