Detour 180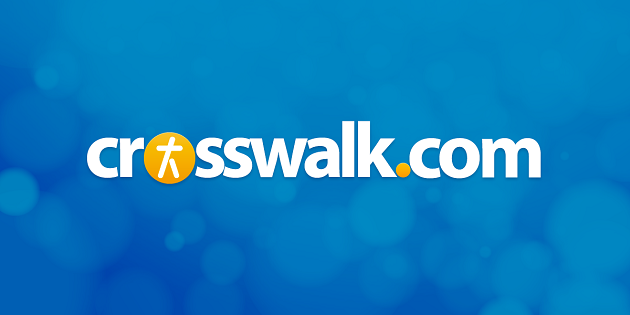 Sounds like … at times, bands such as Goo Goo Dolls and Lifehouse, as well as modern worship bands such as Among Thorns or Sonicflood
At a Glance … though Detour 180 sounds good and offers some inspired moments, the album's lyrics swing from confusing and vague to obvious and clichéd.
The five members of Detour 180 met while attending a performing arts school in their native New Zealand and have only been playing together since early 2002. In that relatively short time, the band has caught the attention of thousands through their energetic live shows and their performance at the internationally renowned Parachute Music Festival. Of course, as guitarist Matt Chapman points out, making waves in a country of only four million people isn't too difficult. Nevertheless, it was enough to catch the attention of the stateside Christian music industry, and Detour 180 is now releasing their self-titled debut worldwide through Cross Driven Records.
Unlike most bands, the bulk of Detour 180's songwriting doesn't come in its front man, lead vocalist Adrian Robertson. Both Matt Chapman and drummer Evan Cooper carry the bulk of the creativity in a band rounded out with guitarist Cain Coulton and bassist Jono Scarlet, who produced this project and is cited as the "unofficial leader" of the band. As for Detour 180's sound, many have compared them to Foo Fighters, Goo Goo Dolls, Creed, and Lifehouse, but they're not nearly loud enough to resemble all those bands. More fitting comparisons are Among Thorns, By the Tree, and Sonicflood
Perhaps the oddest thing about Detour 180 is their broad lyrical range. The opening three tracks are rather vague lyrically. "Overrated" begins like a classic, driving Sonicflood song, and my best guess is that it's about how we all need God, though not all of us hear his voice—"She loves the radio/While he tunes out nice and slow/But they're altogether way too lonely." Or try to figure out "She Walked In," which may be about romantic longing but is probably about God shining through the life of a believer—"She walked in and made me smile/Talked a bit then stayed for a while/Beautiful vessel, who is full in you?/Come fill me." Then there's "Burning Over Me," which seems to be a plea for true freedom, though it's not clear to whom the song is directed—"I feel you coming, I feel the earth awake/Why must you haunt me, when it's not me you're seeking?"
Detour 180 certainly isn't the first band to write cryptic lyrics that mean what you want them to mean. But they're one of the few bands to swing to such extremes. The latter two-thirds of their album indulges in obvious declarations of worship. The best comparison I can make here is to Delirious, a worship band that ranges from praise to poetry and everything in between. Detour 180 begins with the poetry and then completely shifts to praise.
"Hallelujah" is a moving (though repetitive) worship song especially reminiscent of Among Thorns and Sonicflood. The prayerful anthem "Beautiful" similarly is an obvious expression of worship—"You are beautiful, you're amazing/Here before you I find my peace/I am overwhelmed because you chose me to know you." Then there's the contemplative ballad "I'm For You," which uses one of the most tired clichés of Christian music for the sake of worship—"Reaching out again, searching for 'the invisible god'/Who knows my every tear, who holds my every fear." The album closes with the usual worship ballad finale, "Father's Child," though it's not as powerful and affecting as it aspires to be. Falling outside the worship spectrum is "When You Call," an enjoyable slice of driving melodic rock that seems to be inspired by the father in the prodigal son parable.
If you haven't gathered as much so far, Detour 180's album is mixed, as opposed to varied or diverse. So naturally, they earn a mixed review. Aside from the disparate range of lyrics, the music is sometimes cutting-edge modern rock (as cutting edge as you can call generic rock bands such as Goo Goo Dolls or Matchbox Twenty) and sometimes it's modern worship (the same sort of thing you've heard for five years now from bands that have come and gone). Some will undoubtedly latch onto the familiar modern-rock sound with the worshipful lyrics, and just as many will scratch their heads wondering what the big deal is. I can't really recommend against Detour 180's self-titled album, but there's very little here that hasn't been done before by many other better bands.