Dichotomy A
reviewed by Andree Farias

Copyright Christianity Today International

2004

1 Jun

COMMENTS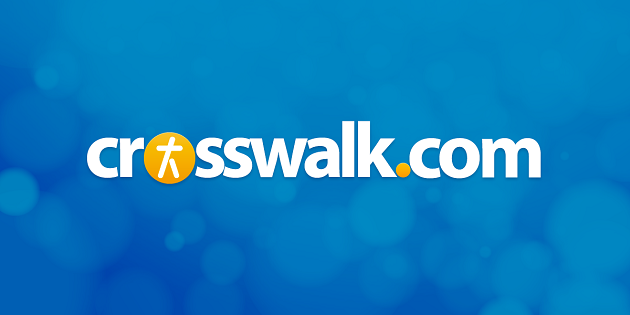 Sounds like … the southern heritage of collectives like the Goodie Mob and OutKast, plus splashes of Digable Planets, The Roots, and Ludacris
At a glance … GRITS remains on-point and more diversified than ever, but in spots they sacrifice their lyrical eloquence in favor of lazily simplistic, yet catchy, hooks
Track Listing
Hittin' Curves
Anybody
Pardon Me Yo
I Be
Get Down
High
Bobbin' Bouncin'
Where R U Going?
Blowin' Your Mind
Shawty
Gutter Boy
Sunshine
Way before Gotee announced that they'd celebrate a decade of GRITS goodness with the separate releases of Dichotomy A and B, fans and hip-hop heads already were in a dichotomy of their own. The press unanimously fell head over heels over the duo's breakout The Art of Translation, and the acclaim earned the group legions of new fans who couldn't get enough of their seamless incorporation of radio-ready hooks and solid lyricism. But the sunniness of Translation quickly wore off, and purists who didn't like their GRITS too sweet found themselves scrambling for the darker, jazzier, less buttery GRITS circa Factors of the Seven and Grammatical Revolution.
Still, GRITS continued to boil over, landing numerous gigs alongside mainstream heavy-hitters and countless song placements on major TV networks. Translation ultimately went on to sell upwards of 130,000, an outstanding figure for any Christian artist, hip-hop or otherwise. At this point, the group didn't feel a need to prove themselves to anybody and started work on the ambitious Dichotomy albums, a process that yielded so much material that they decided to spread it across two separate discs.
Fast forward to 2004, when Bonafide and Coffee unleash to the world Dichotomy A, an album that finds the Tennessee bwoys building on the hook-laden confections of Translation, but exploring their southern heritage with more focus than ever. One could smell strong accents of Cee-Lo and his Goodie Mob on first single "Hittin' Curves," a track with high-pitched cooing, crunked-up shouting, and spaced-out low-ends. The track excels as a deep-fried southern joint, but it doesn't scream "hit," as many of Translation's cuts did at first listen. Equally left-field is "I Be," a bumpin', skittering hybrid of dancehall and Dirty South bravado with fun, yet highly abstract rhymes. Guest emcee Pettidee drops a nice verse in the latter, even if his throaty, Lil' Jon-esque flow might scare the uninitiated.
If images of Big Boi's Speakerboxxx flash through your head during "Bobbin' Bouncin'," it's because GRITS load it with as many computerized blips and frenzied turntable scratches as possible. The song is undoubtedly a banger about the bouncin' that a life in Christ can prompt, but it suffers from an overly repetitive hook that's simply a basic variation of the title. The featured presence of West Coast conglomerate 4th Avenue Jones does little to rescue "Mind Blowin'" from the same, failed hook trap; the verses are flawless, but the gospelized "ahhhhs" and Tena Jones' soulful, over-the-top histrionics distract rather than complement the sweetly intangible verses. "High" is probably the project's nadir, its layered, drawling vocals and unnerving "yeah-yeah-yeah"'s marring verses that are once again vintage GRITS. The spell is briefly broken in "Sunshine," a percussive club jam with insular vocals and a slightly more communicative hook.
It's when the pair decides to settle and not monkey around that Dichotomy A shines with class and sophistication. In a move that calls to mind the live-band feel of The Roots, the pensive "Get Down" brims with Philly soul style; the chill track is a big departure for the two emcees, but it suits them well since it allows their rhymes about humility and "the art of getting down" to take center stage. Similarly, the bohemian "Pardon Me Yo" is a decided nod to Digable Planets with a contemplative lyric about divine forgiveness. And "Where R U Going?," though fully programmed, is a driving, poignant number in which Bone and Cof share about the opposition they've faced from supremacists while trying to uphold their love of God and hip-hop.
Over the years the former dc Talk dancers have had no trouble reconciling their penchant for articulate rhymes, accessible beats, and breezy hooks. Although the pinnacle for this alchemic combination was reached with The Art of Translation, one is left with the sense that GRITS is starting to confuse catchiness with simplistic one-liners and lazily constructed choruses. The diversity of Dichotomy A and its exploitation of the duo's roots render it a solid album, but one wishes they'd retread the thoughtfulness of their glorious, old-school choruses.
This in itself makes me wonder to which extent Translation fans will embrace this album, as it's definitely not an extension of it. Regardless of how well it's received, there's still another Dichotomy coming later this year, which will perhaps afford us a chance to appreciate version A as part of a bigger whole, rather than as an isolated, well-produced disc with semi-capable hooks.