Disappear
reviewed by Russ Breimeier

Copyright Christianity Today International

2001

1 Jan

COMMENTS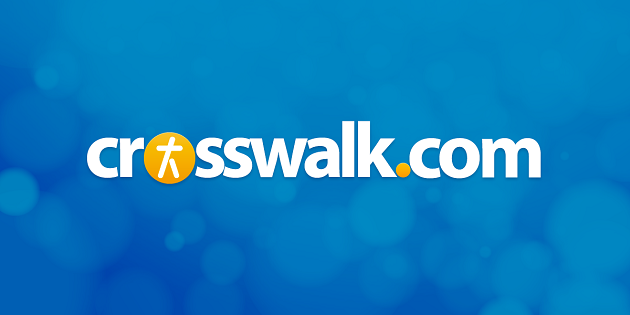 Sounds like … melodic guitar-driven modern pop/rock, reminiscent of the Beatles, Crowded House, Jellyfish, and Squeeze.
At a Glance … this album is still better than your average Christian pop/rock, thanks to the talent involved, but unfortunately it's not PFR's best album.
Last spring, thousands of Christian music fans gasped with joy (including yours truly) at the news that PFR was reuniting to release a new album. Steve Taylor, president of Squint Entertainment, put it best when he said there's been a PFR-shaped hole in Christian music since they disbanded in 1997. The band's modern Beatlesque sound (similar to such late 80s groups as Crowded House and Jellyfish) was loved by many, and few bands have captured that sound as well until recently (see below). After a four-year absence, the skillful trio of Joel Hanson (vocals/guitars), Patrick Andrew (bass/vocals), and Mark Nash (drums) are back with the ironically titled Disappear. Though they play as well as they ever have, unfortunately I found Disappear to be a disappointment.
I hate to deflate hopes and expectations, but this isn't PFR's best work. The band says their primary reason for reuniting simply was to create a great album. PFR has clearly released four excellent albums since 1992, each one displaying a little more growth and musical savvy than the last … which may be why my expectations for Disappear were a little high. I thought their last album, Them, was a more creative album by far, and little of the new material rocks with the same authority as Them or older hits such as "Wonder Why." Much of the album has a "muddier" sound to it than the band's past work, which is surprising since the same team is back together, including producer Jimmie Lee Sloas. Did the band approach the songwriting process differently? Are they just rusty from being apart for four years? All I can offer is speculation for why Disappear doesn't sound as good as PFR's previous work.
While it's not a big deal if a band releases an album that's less rocking or "creative" than previous releases, I was surprised that the songs on Disappear were not very memorable compared to the rest of their repertoire. Disappear isn't as much fun as Goldie's Last Day was or as catchy as Great Lengths. The second half of the new album in particular seems to get weaker as it goes. Disappear is very short (35 minutes, 10 songs, many of which are 3 minutes or less), and yet I found my attention wandering after 25 minutes. The closing song, "You," is a beautiful and concise testimony of Christ's deep love for us, but the music plods along with a dull, sleepy feel. When it suddenly ended, it left me with a conflicted feeling of too long (in reference to the song) and too short (in reference to the album). It's hard to articulate what makes Disappear so unsatisfying and frustrating, but I think it has to do with how easily likable their past songs were. On this album, PFR doesn't explore new artistic territory nor do they strictly adhere to the sound that made them so popular (other than a few scattered enjoyable melodies). It's the same PFR, except their sound and songs are diluted.
Despite my criticisms, Disappear is certainly not without merit (so please don't send me any "stop jinxing the band" letters!). It's better than your average Christian pop/rock album, and though many of the tracks aren't particularly memorable, some of them are pretty good … in some cases very good. The album's opener, "Amsterdam," expresses a longing to rediscover a closeness with God. It rocks as well as some of the songs on the Them album. Both "Gone" and "All Ready" are catchy tracks, though the latter is a little repetitive in its chorus. The album's highlight is also the first radio single—"Missing Love" is as good as anything this group has done, featuring a beautiful melody that is instantly familiar and singable.
For long-time fans of the band, I have two alternative recommendations. One is the recent release from The Elms, titled Big Surprise. The Elms demonstrate the same elements that made PFR so great on their earlier recordings—intelligent lyrics, catchy melodies, and musical hooks. Another great album you may not be aware of is Joel Hanson's recent solo release, Captured. The songs are more vertical in lyrical content and feature a more stripped-down sound than that of PFR (kind of similar to the music of Steven Curtis Chapman). You'll find a slightly more acoustic version of "Missing Love" here as well as the title track, which you may have heard on Chris Tomlin's recent album. I found Captured to be a far more interesting, eclectic, and musically satisfying album than Disappear (You can pick up a copy at Joel's Web site: www.joelhanson.com).
Is it possible for an album to live up to expectations as high as the ones for this band? Perhaps not, though PFR has proven themselves capable of better material with their past albums. I can't shake the feeling that many longtime fans also will think Disappear doesn't measure up to PFR's previous albums, but they will nevertheless pick it up. I'd be curious to hear reactions from people who have never heard PFR before, as they have no expectations and may indeed enjoy this album because of that and the quality of this band. Though Disappear was disappointing to me, it's good to have PFR back … and I truly believe the best is yet to come from this talented trio.
Copyright © Christian Music Today. Click for reprint information.