Discover the Trees Again: The Best of Falling Up
reviewed by Russ Breimeier

Copyright Christianity Today International

2008

1 Jul

COMMENTS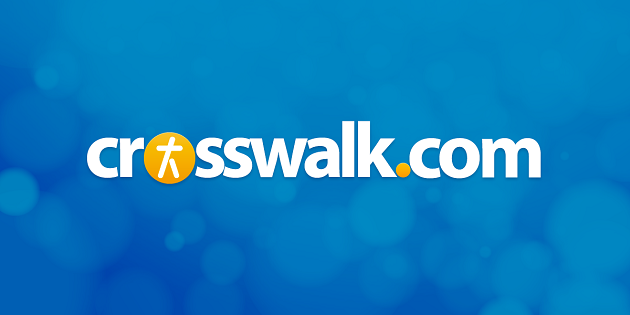 Sounds like … modern rock and alternative pop descended from Kutless, Incubus, Skillet, Linkin Park, and Thousand Foot Krutch
At a glance … chronicling a brief-four year career, Discover the Trees Again provides no value for the faithful fans of Falling Up, though it is nevertheless successful in compiling the best of the band's varied and interesting tracks
Track Listing
Broken Heart
Hotel Aquarium
Moonlit
Exit Calypsan (Into the Ice Cave)
Escalates
Contact
Searchlights (Indoor Soccer)
Good Morning Planetarium
Maps
Bittersweet
Islander
Symmetry
Flights
Falling in Love
Goodnight Gravity
One can only speculate why Falling Up has a best-of album after just four-and-a-half years. Though they've had their share of success on Christian rock radio, the band has struggled to keep guitarists in their lineup. Hence why there's such a noticeable difference between the guitar rock of 2004's Crashings and the more electronic alt-pop of 2007's Captiva. Now with word on the Internet that lead singer Jessy Ribordy and drummer Josh Shroy are working a side project called The River Empires, it's probable that Discover the Trees Again: The Best of Falling Up is BEC's way of buying time during a hiatus (if not a pronouncement that the band is finished).
Whatever the reason for it, this collection does a reasonable job of representing the best of Falling Up—but then it's pretty hard to muck up a best-of with just a few years of material to work with. A third of the tracks come from Crashings—appropriate since that's when the band's buzz was at its peak—with the rest evenly divided between the other three albums. That means this disc includes a few tracks from the 2006 remix album Exit Lights, and though "Searchlights (Indoor Soccer)" is at least an interesting variation on par with the original, the inferior version of "Exit Calypsan" has no business being on this disc.
Besides, the electronic-flavored original "Islander" represents Exit Lights nicely, which leads to this disc's strongest selling point. Though the individual albums by Falling Up can get a little monotonous musically, shuffling them together brings some much-needed variety to a sound that needed some. Solid rockers like "Broken Heart" and "Bittersweet" intermingle with the piano-based ambience of "Contact" and the hopeful alt-pop of "Good Moning Planetarium." Of course, it means we also get an insipid track like the pop ballad "Maps," but at least there's a measure of diversity to Falling Up's brief catalog.
I've always dug Falling Up's evocative song titles, and it's unusual for a Christian band to be so vague with their beliefs in one song, yet so overt with them in the next. But the spiritual references are definitely present, even if they sometimes take some digging and interpretation. It goes without saying that this album is completely unnecessary for fans, offering nothing new beyond a slick album cover and a playlist. That said, Discover the Trees Again lives up to its title in a way—focusing on just the highlights forces me to reconsider and appreciate the small forest of Falling Up's work.
Copyright © Christian Music Today. Click for reprint information.