Divine Discontent
reviewed by Andy Argyrakis

Copyright Christianity Today International

2002

1 Oct

COMMENTS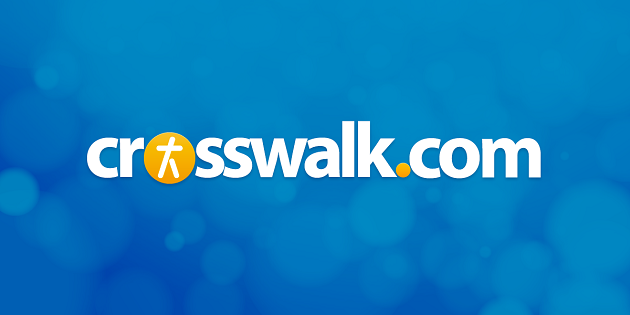 Sounds like … acoustically rich modern rock loaded with poetic lyrics that can be compared to Over the Rhine, The Innocence Mission, 10,000 Maniacs, and Crowded House
At a Glance … after battling mounds of record company red tape, these indie darlings turned major label stars rebound with sheer compositional brilliance loaded with inspirational euphemisms.
At long last, after a half decade recording hiatus, Sixpence None the Richer returns with their fourth full-length recording, Divine Discontent, a record birthed from the band's tumultuous travels since blasting to international superstardom at the turn of the century. Sixpence was far from an overnight success, as the core original duo of Leigh Bingham (Nash) and Matt Slocum has weathered many storms since their inception in 1993. They supported their initial trio of recordings, The Fatherless and the Widow, This Beautiful Mess, and Tickets for a Prayer Wheel, with extensive touring; however, their record label at the time (Flying Tart/R.E.X.) didn't exactly give the band the support or resources they needed. As if the lack of attention wasn't bad enough, shakeups within the company following 1996's Tickets EP left Sixpence's future in legal limbo.
Come 1997, the group buried past label misfortunes by signing with genre-bending rocker/artistic entrepreneur Steve Taylor's Squint Entertainment. Not only did Taylor's vision include scoring the band wider distribution, but it also meant taking their message to the mainstream, and doing so with the utmost level of integrity and quality. Slowly but surely, Sixpence's eponymously titled Squint debut built up a buzz as loyal fans requested the album's lead single "Kiss Me" in various radio and video formats. By the summer of 1998, the group found themselves with a date on the immensely popular Lilith Fair Tour (headlined by Sarah McLachlan) and then hit the road with the tour full time the following summer. Also in 1999, Sixpence recorded a cover of The La's "There She Goes" (a single later tacked on to Sixpence None the Richer as a bonus track), which also climbed the charts. The public embrace of that pop gem resulted in a multi-continent promotional trek for Sixpence, which continued well into 2000.
By the end of that year, group members were due for some much-needed rest and relaxation before taking a second stab at success. However, the break lasted longer than they hoped, as they experienced another record company disaster. By early 2001, Steve Taylor parted ways with the label he founded, leaving Sixpence's fate in the hands of the prospective owners, attorneys, and accountants. It wasn't until 2002 that the band was picked up by Reprise Records, and although group members were leery of yet another recording contract, they liked the label's desire for Sixpence to once again thrive as a defining force in the modern mainstream music scene.
Chances are that's exactly what the group will become based on their latest effort, Divine Discontent, which features 13 polished and perfected tracks culled from several writing sessions since their last album. The album is a thematic expression of our justifiable dissatisfaction with the things in this life (broken relationships, violence, alienation, etc.), kicking off with the already familiar lead single, "Breathe Your Name," a radiant mostly acoustic jingle that capitalizes on Nash's charming vocals. Her sweetly innocent voice carries into the infectious pop/rocker "Tonight," which Slocum describes as "an ode to indecision," followed by the placid yet oh-so-sweet "Down and Out of Time," a tune about longing to be needed. References to human interaction are further developed throughout the lush texturing of "I've Been Waiting" (a song about failed relationships) as well as the lamented finale, "A Million Parachutes" (which describes a longing for the people and places of Slocum's previous geographical inhabitance). Musical metaphors are used to express our relationship with God in the Psalm-like poetry of "Melody of You" and "Tension is a Passing Note," which beautifully explains the trials of life by saying, "tension is to be loved when it is like a passing note to a beautiful chord."
Another treat that's easy to relate to is this project's curveball cover "Don't Dream It's Over," a song made famous by Crowded House. Added at the eleventh hour of recording sessions, Sixpence adapts the late-80s classic penned by Neil Finn to Nash's delicate vocal tones, though their similar stylistic arrangement confirms the tune's timelessness. Another famous songwriter outside the Sixpence camp who appears on Divine Discontent is Lifehouse's Jason Wade, who along with Ron Aniello, penned "Waiting On the Sun." Lines such as "I'm waiting for answers, I'm waiting to figure it out / I trip on my chances, I slip thorough my doubt" not only address the vulnerability Christians face when submitting to God's overall will for their future, but encourage non-believers to ponder deeper meaning beyond their own humanity.
However, the best is yet to come in terms of the record's lyrical dichotomy, with the topically varied trio "Dizzy," "Paralyzed," and "Still Burning" serving as primary focal points. Soaked in strings, revolving around a piano, and sprinkled with a flute, "Dizzy" traces the personalities of various Biblical characters, chronicling their strengths and weaknesses while pointing out how we can learn from their endeavors. Included in the analysis are David's succumbing to lustful passion followed by his renewal, Peter's denial of Christ and his endless stream of guilt, and Thomas' ability to doubt, despite having witnessed the risen Lord.
Although thematically poles apart, "Paralyzed" is crafted with corresponding poignancy and overflowing sentiment. "[The song] was written in Germany after Leigh and I had an interview with a journalist whose best friend, another journalist, had just been killed while covering the war atrocities in Kosovo in 1999," explains Slocum. "The death was especially tragic because the wife of the journalist's friend was expecting a baby soon and he was the one that had to break the news to her." The graphic lyrical observation of "blood is shed upon the ground" and the heartbreaking description of the friend who "packed his books up, left the office, went to tell his wife the news" over a series of sinister guitar snarls are enough to give listeners a knot in their stomach. "Still Burning" doesn't necessarily attempt to provide resolution to that tragic situation, but can at least offer a somewhat calming effect for those experiencing a season of suffering. Instead of dwelling on hardship, Slocum suggests "suffering is a gift and a catalyst to help one's transition to a better state of living." Nash sounds emphatic amidst the atmospheric strings, docile keyboard playing, and soaring melody, musically illustrating "the image of the heart reaching out like a hand."
With Divine Discontent, Sixpence None the Richer gives the term "roaring lamb" a new meaning, confirming that contextual references to faith can coexist with artistic brilliance in mainstream culture. Though this group has dealt with enough drama for two episodes of VH1's "Behind the Music," they've never let a roadblock stand in their way of excellence, nor have they lost sight of the greater picture (summarized on the new cut "Tension is a Passing Note"). This eloquent effort shines with luminous beauty that surely will translate to additional acceptance across musical genres, putting Sixpence at the forefront of modern music once again. The collection of songs, arguably Sixpence's best material to date, will not only leave you divinely content, it will provide listeners with a glimpse into heaven.