Dove Awards, Chris Tomlin, and Jaci Velasquez - Mar 10 News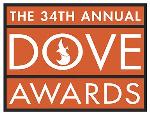 CHAPPY & CECE WILL HOLD YOUR HAND – However or whenever you choose to watch the 34th Annual Dove Awards next month, you'll be joined by co-hosts and Christian music greats Steven Curtis Chapman and CeCe Winans every step of the way.  Now, let's discuss your viewing options.  If you can't make it to Nashville's Gaylord Entertainment Center at 5:30 p.m. C.T. sharp, then you can always wait 'til Saturday, April 19 and catch the awards on PAX TV from 9:00 p.m. to 11:00 p.m. E.T/P.T.  Or there's always good ol' Trinity Broadcasting Network (TBN) which will air the show on Friday, April 25 at 10:00 p.m. E.T./7:00 p.m. P.T. and then again on Saturday, April 26 at 5:00 p.m. E.T./2:00 p.m. P.T.  And if you're super ambitious and have a little extra cash, you can go the live, pay-per-view Webcast route.  Produced by StarOne Networks and sponsored by LifeWay Christian Stores, "Dove Awards Live" promises "live award-to-award coverage including the pre-telecast presentation and 'behind the scenes' footage."  More info on that can be found at www.doveawardslive.com.  So many choices.  So little time….

HERE HE COMES TO WORSHIP – Worship leader wonder boy Chris Tomlin has received a nod from Worship Leader Magazine for "Best New Song" for his single "Not to Us".  Factoid has it that the title cut of his sophomore album on sixstepsrecords was inspired by Passion Conferences founder/director Louie Giglio.  "Louie slipped me a page from his journal with yet another really big thought," shares Chris.  "His scribbled page started with these words, 'All of you is more than enough for all of me, for every thirst and every need.'  I simply took it from there."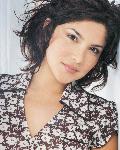 CHASING JACI V. – If you're planning on following the career of Jaci Velasquez this spring, better get your Reeboks ready.  In about a month's time, Ms. Velasquez will perform "Sisters Are Doing It" on the upcoming NAACP Image Awards (March 13 on FOX TV) along with Missy Elliot, Faith Evans, and Angie Stone; her next English-language project, Unspoken, will release on March 25 from Word Records and features co-writing from Ms. V. on 7 of the album's 12 songs—plus some pen action from Cindy Morgan on one track; and then the ambitious singer will turn big-screen thespian with her major motion picture debut on April 16 in Chasing Papi from 20 Century Fox Pictures (view the trailer at www.chasingpapi.com).  Oh, and if that's not all, Jaci will also squeeze in a spring tour in support of Unspoken.  For the latest info on chasing Jaci around this spring and beyond, check out www.jacivelasquez.com.