Draw Me Close
reviewed by Russ Breimeier

Copyright Christianity Today International

2002

1 Aug

COMMENTS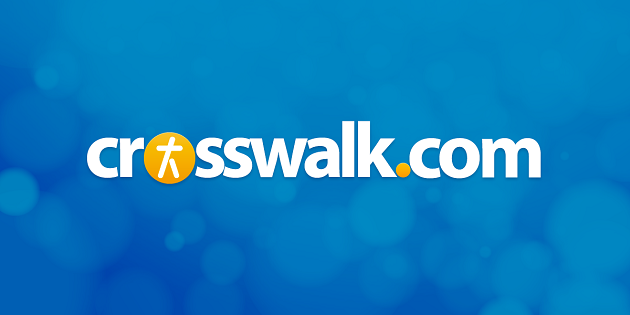 Sounds like … the absolute best of what Vineyard Music has offered in the last twenty years
At a Glance … worship compilations are a dime a dozen these days, but this generous two-disc project presents nothing but worship classics.
Perhaps taking a cue from successful compilations such as Songs 4 Worship and WoW Worship, Vineyard Music Group presents a new two-disc set entitled Draw Me Close: 25 Top Vineyard Worship Songs. While this is hardly the first worship anthology of its kind, in Christian music or from Vineyard, it nevertheless warrants special mention because of the quality and value represented. These are all songs making a huge impact on contemporary worship worldwide. Many also are songs that have been popularized as of late by high-profile artists such as Michael W. Smith and Sonicflood. Want to know where they get a lot of their worship song inspirations? This album is your answer.
Before "Breathe" became a worship phenomenon that found its way onto more than 70 albums internationally, it was first featured on the terrific Vineyard album, Hungry. You'll also find the title track from that album, a song by Kathryn Scott that's gradually becoming as popular as "Breathe." Both of these are the original versions that appeared on Hungry, which still, in my opinion, stand as the best versions on disc. The same is true of Brian Doerksen's "Come Now Is the Time to Worship" and Brenton Brown's "Lord Reign in Me," which both appeared on the Winds of Worship 12 – Live From London disc. Brenton and Brian's "Hallelujah (Your Love Is Amazing)" also is featured, as is Brian's original rendition of "Refiner's Fire" from ten years ago, which only sounds a little dated. Most people are familiar with this album's title track because of The Katinas and Michael W. Smith, but this gentle rendition performed by the song's author, Kelly Carpenter, is just as good.
Granted, some of these original versions sound dated, reflecting a time when worship albums were obsessed with Yamaha DX7 electric pianos and vocals that sometimes sound too pretty. In some cases, original doesn't equate with best. I still have a hard time listening to David Ruis' original rendition of his song "Every Move I Make" with its plodding and deliberate rock ballad feel, compared to the more energetic versions that have been recorded since 1996. On the other hand, Andy Park's original version of his "In the Secret (I Want to Know You)" is almost novel now compared to the overplayed rock rendition by Sonicflood – it's nice to go back to this version. Vineyard also has included two fairly new songs that are likely to make an impact on contemporary worship: The Violet Burning's "Invitacion Fountain," which is featured on the recent If You Say Go project, and Brenton Brown's "Thank You for the Cross" from Vineyard UK's Holy.
Of course, if you have any of the WoW Worship projects, there's not much new for you; "Your Name Is Holy," "Let the River Flow," "The River Is Here," "Change My Heart Oh God," "Take My Life," and "More Love More Power" are all here. But it's still impressive to note that all of these songs were sparked out of Vineyard's worship services and are now embraced by so many other churches, regardless of denomination. The quality of the musicianship, songwriting, and production also is excellent on most of the songs, far more interesting than some of the other worship albums that have been created in the last couple years because of the renewed interest in worship. If you're still rather new to worship music and you like Songs 4 Worship or Michael W. Smith's Worship, check out this album. I doubt you'll be disappointed with Vineyard, a label that's come a long way in recent years and still remains at the forefront of first-rate new worship music.