Ed Sheeran Strikes Gold in X
Ed Cardinal

Crosswalk.com Contributing Writer

2014

1 Jul

COMMENTS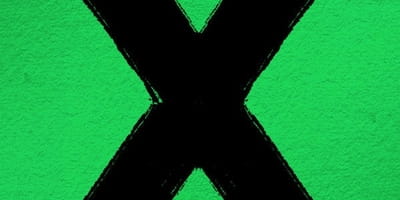 Artist: Ed Sheeran
Title: x
Label: Atlantic
To call Ed Sheeran a disheveled Justin Timberlake or British reboot of Jason Mraz doesn't sound like high praise, but it is somehow. Combining funk and folk, white boy rap and romance to unexpectedly winning results, the redheaded everyman singer-songwriter makes us begin to believe we could do as much. His plainspoken talent is plain endearing, and the stars know it; Ed sang with Elton John at the Grammys, toured with Taylor Swift, and partners here on his second album, x, with Mr. "Happy," Pharrell Williams.

With no frills, lovelorn opening tune "One" reminds the listener just how much can be achieved by a voice and acoustic guitar alone. In the same league, "I'm a Mess" presents an urgent performance using only coffeehouse ingredients yet sounding big enough to fill a stadium, which Sheeran does now. Some sensitive-guy poetry in unplugged waltz "Tenerife Sea" brings to mind charms that broke John Mayer.

The stripped back stuff ultimately gives way to pumped up rhythmic hits like "Sing," produced by Williams and featuring Ed's burgeoning hip-hop rhyme attack. While some fans find that skill an acquired taste, the song is a runaway smash for a reason—anyone who's on the fence should know his accent-heavy fast delivery is all over x, an appropriately youthful set from a 23-year-old.

What isn't always appropriate is what Sheeran sings about. "One," "Mess," and "Sing" make references to heavy drinking. Perfectly funky, "Don't" is 1970s Stevie Wonder good, but it shares a kiss-and-tell story of bed-hopping that involves another young musician. "Nina" grooves just as well in a Bill Withers way while waxing nostalgic about "smoking illegal weed."

At the same time, Ed wrestles with his conscience throughout x. "Lord, forgive me for the things I've done," he prays on "Bloodstream," another oh-so-catchy number where wine and women abound, and drug use can be construed. In the rapid fire "The Man" Sheeran is candid about his rising success and developing habits: "I'm frightened to think if I depend on drink and lighting a spliff I fall into a spiral."

Further positive signs appear on "Runaway," another Pharrell-smooth track about the pain of being raised by an alcoholic. And on "Thinking Out Loud" Ed shows soul singer chops a la Van Morrison, imagining a true love that lasts beyond his wild oats days of youth. Despite concerns, x sounds like an exciting career artist in the making.
*Published 7/1/2014