Electric Boogaloo
reviewed by Russ Breimeier

Copyright Christianity Today International

2001

1 Jan

COMMENTS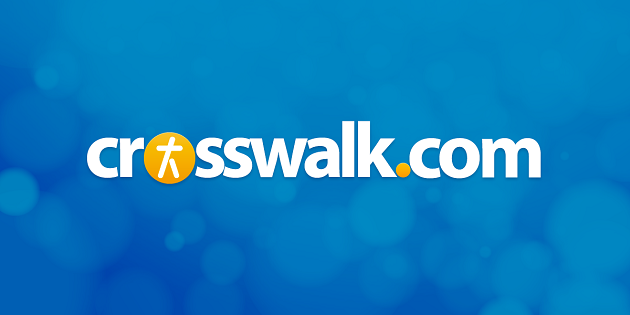 Sounds like … driving rock with a horn section and a strong lead vocalist — it's almost ska, like the Supertones, but not quite.
At a Glance … though it's not nearly as radical a departure from their usual sound as some have suggested, the latest from Five Iron Frenzy is as fun, goofy, and insightful as their past albums.
Ah, Five Iron Frenzy — one of Christian music's most unusual and thrilling bands. The octet from Colorado probably always will be considered something of a "cult band," meaning the group's unusual style will always have a fierce and loyal following even though it'll probably never be embraced by the public at large. And fans will simply shrug their shoulders and say, "Their loss," continuing to bounce around to Five Iron's manic ska-rock sound and singing along to their sometimes hilarious, often thought-provoking lyrics. The ska music fad of the mid-to-late '90s has almost passed, however, and it remains to be seen if the ska bands will be able to continue. Inevitably, most of them will fade away if they haven't already. The two exceptions to that are The Supertones, who seem capable of continuing by embracing a hardcore rock sound, and Five Iron Frenzy, whose sound has stretched past basic ska for some time now.
For their fourth full-length studio album, Electric Boogaloo, Five Iron proves there truly is life after ska by gravitating towards rock. However, I don't think they've changed their sound all that much. '90s ska was essentially punk-influenced rock with a hyper-reggae guitar part and a horn section. Electric Boogaloo is essentially that minus the guitar style (referred to as "skank"). The album's opener, "Pre-Ex-Girlfriend," sounds like Blink 182 with a horn section, and the first single, "Far, Far Away," is definitely more rock than punk. The latter still sounds like some of the band's past anthemic sing-alongs, such as "World Without End" or "A Flowery Song." Overall, I think this is a good move. Their sound is slightly altered, but it's still very much a Five Iron album — fun and catchy driving rock more like their past work than the band's side project, Brave Saint Saturn.
I love the group's melodies and the band is clearly talented all around, but their greatest strength, in my opinion, is their lead vocalist and primary lyricist, Reese Roper. It's rare for a writer to easily shift from intellectual, gut-wrenching honesty to absurdity. Fans will laugh at the geek anthem "You Can't Handle This" and "Pre-Ex-Girlfriend," which describes a relationship that's over before it starts. Also, "Plan B" is a so-funny-but-true look at slackers who go from day to day in a walking coma, existing but not really living. Contrast those to songs such as "Far, Far Away" and "Farsighted," which both pay tribute to those who persevere in their faith. "Spartan" uses a less common definition of the word to describe the modest and lonely lives some Christians endure. The album's closer, "Eulogy," is one of those songs that's so profound, I'm not sure I've fully grasped the meaning of it. So far, I'm going to venture it's about the danger of letting pride in our lives cause others to stumble in their walk of faith. There's just not enough space here to talk about all the lyrical content of a Five Iron Frenzy album, but I'll summarize by saying that Reese may well be one of the most clever and satirical lyricists in Christian music today, joining the ranks of Ian Eskelin (All Star United), Steve Taylor, and Larry Norman.
If you look at the cover and art design of the new Five Iron album, with all eight members staring somberly in the distance across a desolate plain, it looks as though the band has taken a more serious turn. This is the first album from the band that doesn't feature costumes or cartoons in the booklet. You'll even see a photo of the band's instruments in a bonfire. Fear not — I've been assured that Five Iron Frenzy has no intention of breaking up. They may be displaying their more serious side in some ways, but they still serve it up with a wink, a smile, and a whoopee cushion — how else do you explain an album title taken from a breakdance movie sequel from the mid-1980s? Or Reese's continued use of costumes in concerts (most recently a boy scout's outfit)? Or the sock puppet choir audiences participate in at the shows? With Electric Boogaloo, Five Iron Frenzy continues to excel at performing catchy rock with the manic energy of a marching band hopped up on Mountain Dew — and we love them for that.
Copyright © Christian Music Today. Click for reprint information.