Encore … For Future Generations
reviewed by Russ Breimeier

Copyright Christianity Today International

2006

1 Jan

COMMENTS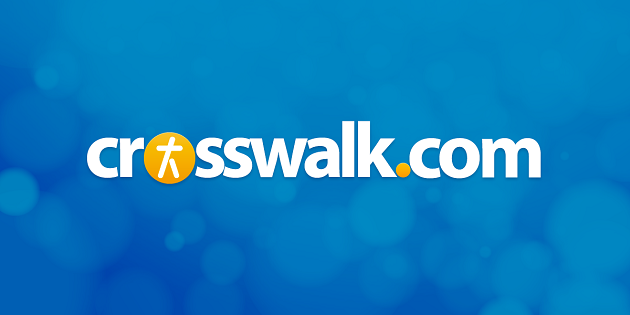 Sounds like … the familiar Christian adult contemporary and inspirational pop made famous by 4Him and the likes of NewSong and Philips, Craig & Dean
At a glance … Encore works as an appropriate sendoff for one of Christian music's most popular vocal groups, but the difference between the new solo material and 4Him's classics suggests untapped potential in creative diversity
Track Listing
Where There Is Faith
Before the River Came
Basics of Life
The Center of the Mark
Unity
For Future Generations
Strange Way to Save the World
Great Awakening
Voice of God
Medley
Dept of Gratitude - Andy Chrisman
Carry the Light - Mark Harris
Get Down Mountain - Kirk Sullivan
Runaway Train - Marty Magehee
The year 2005 marked the 15th anniversary of 4Him's first album, but it was also their last year together. The vocal group has parted ways, pursuing individual callings as family men, solo artists, and worship leaders. With accolades, awards, and radio hits too numerous to count, 4Him leaves behind an impressive legacy.
Though the quartet's work was summed up with two previous greatest hits albums, Encore … For Future Generations perhaps represents a more appropriate finale, offering a heaping 70-minute collection of old favorites and more. The impressive packaging pays tribute with a retrospective, timeline, discography, farewell letter to fans, and several photos, including one of 4Him walking off into the sunset. Not nearly enough Christian artists are given this appropriate of a sendoff.
Eight of 4Him's most cherished songs have been rerecorded here, along with four others for a ten-minute medley, drawing from all their albums between 1990's self-titled and 1998's Obvious; most would admit the group hasn't done as well with the three albums since. Aided by longtime producer Michael Omartian, they've hit on a more timeless sound that better preserves their classics. Most improved is one of their oldest, "Where There Is Faith," which now sounds less like an out-of-date Christian pop hit and more like a '70s pop standard by Dan Fogelberg or Bread. It's a power ballad done right, with subtle electric guitar, a hint of accordion, and Andy Chrisman's always impressive vocals sounding more appealing than ever. It's hard to imagine anyone wanting to go back to the original recording for anything other than nostalgia.
That's essentially how the other rerecorded tracks work too. Generally speaking, the older the song, the more improved it sounds here. The problem, however, is that Encore is more partial to 4Him's ballads—something they're best known for, but most all of their previous albums were more varied than this. Semi-soulful "Basics of Life" sounds mostly the same, and could easily be mistaken for NewSong or Philips, Craig & Dean. "The Center of the Mark" and "Before the River Came" both benefit from less dated and cheesy production, but they still sound much like the originals. Judging by the new version of their Christmas classic "Strange Way to Save the World," 4Him has gone from the delicate and distinctive original to simply another power ballad that sounds like all the others on this album.
A spark of change is found in the "Medley," which starts with the peppier "The Measure of a Man" before moving on to the ballads "A Man You Wouldn't Write About," "Why," and "The Message." One would think the upbeat songs would benefit most from a modern production facelift. The album's homogeny also makes the addition of new song "Unity" far less impressive, even with guest vocals by Point of Grace and Jeromy Deibler (FFH), because it sounds just like everything else by 4Him and friends.
Clearly there's greater artistic passion in the similar but more engaging solo material. Chrisman and Mark Harris have already released their debut solo projects, represented here by "Debt of Gratitude" and "Carry the Light," respectively. Both are more modern sounding and less formulaic, particularly Chrisman's slightly more sophisticated pop/rock sound. Even more revealing is Kirk Sullivan's rendition of "Get Down Mountain," a blue-eyed soul pop gospel number that recalls Bryan Duncan. And Marty Magehee's "Runaway Train" is darker musically and lyrically, hinting at his desire to write about the more challenging subjects not addressed enough in Christian music.
It's commendable that they're broadening their horizons, but it makes you wonder what they might have accomplished had they applied such variation to their own songwriting and recording as 4Him. The old songs here were primarily co-written by Harris; what would 4Him have sounded like if all four tried writing like they do on their solo efforts? Might they have dabbled in pop, rock, gospel, and other styles—all while incorporating the challenging with the worshipful?
For what it is, Encore will appeal to fans, demonstrating what 4Him accomplished together and previewing what they'll accomplish apart. But it also causes us to consider what might have been had they exercised more creative freedom.
Copyright © Christian Music Today. Click for reprint information.