"End of Grey" in Sight for Decyfer Down This Summer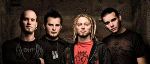 It seems that Decyfer Down's knack for wordplay extends even beyond their songwriting. Instead of going for a more straightforward moniker like some of their influences including Skillet, Chevelle and Crossfade, Decyfer Down apparently likes to keep people guessing. In fact, before the band was Decyfer Down, it had an even more puzzling identity as Allysonhymn (that's "all eyes on Him" in case you didn't figure out the rebus).
So why the name change for the band's SRE Recordings debut? Turns out that after their start in 2002, the North Carolina rockers underwent a few changes as a band. This included a new musical direction (more in the melodic heavy rock vein) and the addition of a new band member. With those modifications in mind, they thought a new name would be an appropriate move.
So what's the name mean? According to the band, the word "decipher" was significant because the band's ministry is to "interpret God's word and His undying love to all through a unique style of music, fueled by incredible passion and life-changing purpose." That doesn't exactly explain the alternate spelling or the "down" in their name, but that's their explanation and they're sticking to it.
No matter what it means, you can look for Decyfer Down's debut, "End of Grey," this summer. In the meantime the band seems to be making a lot of friends at rock radio with its first single, "Life Again," which was the most added single the week before the official add date and has recently served as Radio U's top choice in their "10 Most Wanted" poll.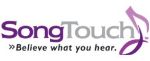 © 2006 SongTouch.com.  All rights reserved.  Used with permission.  Shop for gospel music and Christian church music downloads at  SongTouch.com.