"Escape" - Music Review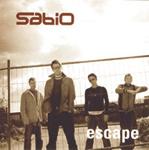 Artist:    Sabio
Label:    Mata Productions
The third indie EP from pop/rock quartet Sabio owes as much to American singer/songwriters like Tom Petty as it does to the power-pop of yesteryear. With "Control" leaning toward Coldplay's moody, balladic restlessness, "Dreamers of the Day", "Meaning of My Life" and "Money Makers" sound punchier. The lightweight production is deceptive; there's more here than meets the ears.
Singer Aaron Frith wears his heart on his sleeve on the eight songs that explore the dreamer's life in a world that's "frozen."
Sabio's tuneful pop offers up songs celebrating a haven where God's not out of reach.

Used by permission.  CCM Magazine © 2003  Click here to subscribe.