ESTES - MONDAY BROADCAST PAGE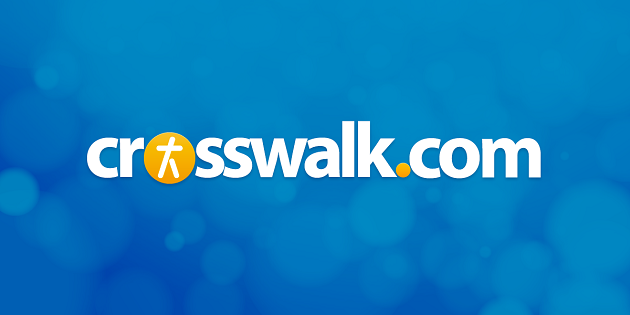 To hear tonight's LIVE broadcast from the Christian Artists' Seminar in the Rockies at 9 pm Eastern/6 pm Pacific -- CLICK HERE! Tonight's webcast features: Amy Grant ~ Michael W. Smith ~ La Rue ~ Jeff Allen ~ Frank Peretti
The theme for tonight is...
The Greatest Dream...Love...
"Teacher, which is the greatest commandment in the law?" Jesus replied, "'Love the Lord your God with all your heart and with all your soul and with all your mind.' This is the first and greatest commandment. And the second is like it, 'Love your neighbor as yourself.'"
- Matthew 22:36-39
A new command I give you, 'Love one another, as I haved loved you.' By this all men will know that you are my disciples, if you love one another.
- John 13:34-35
To help celebrate the remarkable milestone of the Christian Artists' Seminar in the Rockies reaching its 25th Anniversary, crosswalk.com has secured exclusive rights to broadcast their nightly "Praise In The Rockies" concert series LIVE from Estes Park, CO.
CELEBRATION IN THE ROCKIES
Christian's Artists'
25th Anniversary Celebration
For the first time, thousands of people worldwide will be able to enjoy these special concerts featuring some of the biggest names in
Christian music
through the medium of the Internet. Undoubtedly, the Christian Artists' Seminar has been one of the most influential events in the world of Christian music, launching careers of many of the top artists in the industry.
Join us online tonight through Friday August 6th at 9 pm Eastern/6 pm Pacific each night for the LIVE Internet broadcast of the concerts and exclusive backstage artist interviews. We'll also have lots of opportunities to win prizes from the participating artists!
Also - look for three two-hour radio specials to come from these concerts and interviews. Joe Battaglia of Renaissance Communications is producing these shows to be aired in syndication around the country during the month of September.
CLICK HERE
to see
exclusive
photos of last night's show featuring Sandi Patty, Larnelle Harris, Wayne Watson, Greg Long, John Fischer and the Worship Together Praise Band.
Artists scheduled to appear this week--


TUESDAY: Jaci Velasquez ~ Burlap to Cashmere ~ Cindy Morgan ~ Phil Keaggy ~ Joe Gautier

WEDNESDAY: Point of Grace ~ Ray Boltz ~ The Hoppers ~ Janet Paschal ~ Selah ~ PLUS...VeggieTales' Bob the Tomato and Larry the Cucumber

THURSDAY: Jars of Clay ~ Plumb ~ Larry Norman ~ Chasing Furies

FRIDAY: Steven Curtis Chapman ~ Chris Rice ~ Geoff Moore ~ Young Continentals ~ 1999 Competition Winners

---
BE PREPARED #1
To get ready for this broadcast, you'll need to have the FREE RealPlayer G2. To download,
click here!
BE PREPARED #2
Be sure to come back to music.crosswalk.com/rockies every night to catch the broadcast! You can always be safe going to the home page of the Music Channel (music.crosswalk.com) -- we'll lead you to the right place!
---
Check out the Christian Artists website at
www.christianartists.com