Everman
reviewed by Russ Breimeier

Copyright Christianity Today International

2003

1 Jun

COMMENTS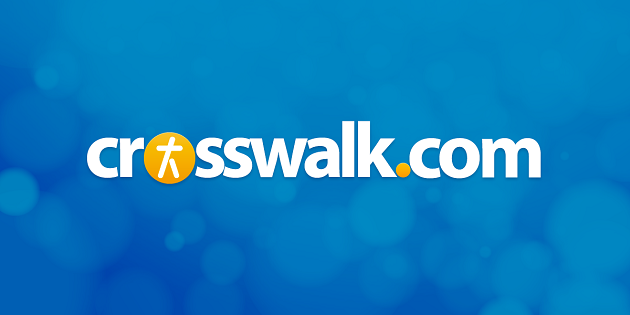 Sounds like … catchy roots rock akin to Counting Crows, Third Day, Blues Traveler, and Big Daddy Weave, with some worshipful moments
At a Glance … Everman demonstrates some impressive range in emotion and thematic elements, but there's not a lot here to distinguish the band from similar sounding roots pop/rock bands.
Following a seemingly endless string of brand new record label imprints, Beatmart Records is the latest endeavor from Gotee Records co-founder and producer Todd Collins (KJ-52, Out of Eden). Its flagship artist is a band by the name of Everman, which takes its name from a small town in their home state of Texas. At the heart of the group is lead vocalist Brad Miles and guitarist/vocalist Marcus Yoars (the band's only non-Texan, having grown up a missionary kid in Hong Kong). The two met in Nashville after playing with other bands for years, eventually adding bassist Glen Kimberlin and drummer Chris Brush. Now that the foursome is together, they have a greater chance than ever to find a broader audience with their recording contract and self- titled debut.
Sonically, Everman is meat-and-potatoes acoustic pop and roots rock, well suited for fans of Counting Crows, Blues Traveler, and Third Day. Brad's vocals do at times resemble those of Adam Duritz (Counting Crows) and John Popper (Blues Traveler). One of the album's most enjoyable tracks is "Around," a fun guitar-driven pop/rock tune with touches of piano and B-3 organ that shares the virtues of unconditional love and acceptance in our relationships. "Changing Me" is similarly catchy in its expression of the mindset of a new believer who doesn't fully understand the transforming power of Christ: "Whoever You are, guiding my steps so patiently/Whoever You are, You're changing me/Whoever You are, all of my scars are plain to see."
At the same time, there's also something distinctly "Christian" about the band's sound, which is to say a bit too familiar and bland. Everman just as often warrants comparisons to Christian music's generic roots rocking "big" bands such as Big Daddy Weave and Big Tent Revival, and those backing vocals on "I Will Remember" sure sound similar to Phillips, Craig, and Dean. The gentle acoustic ballad "Not Alone" is intended to give comfort to the lost and lonely: "All of these ugly crimson stains that cover you/This is a debt I have paid/And I am still whispering your name/Longing to wipe your tears away and comfort you." It's immediately followed by "Believe," which carries the theme further with words that could have easily been taken from the former song: "Please believe that I am listening/I know how lonely you must feel/I am here and you are not alone/Even wounded spirits heal." Then there's "Miracle," a ballad reminiscent of Third Day that thanks God for the gift of family and friends.
Naturally, the band's first single is also its most predictable: the gentle acoustic worshipful expression of appreciation to the Lord, "You Are": "You are the glorious morning/You are a glimmer of hope/You are the beat of every heart, Lord, You are/You are the holy of holies/You are redeemer and friend/You are waiting with open arms, You are." Not a bad song, but slightly more interesting is "You Only, Most Holy," which imagines how we'd react if we gave our undivided attention to the Lord: "What if silence covered all the noisiness outside/And we stopped to listen to the truth we try to hide/And all we heard was You whispering Your love songs/Oh how we'd be moved if all we heard was You."
To the surprise of no one who's ever heard or seen the band, Everman says its primary focus is ministry and building relationships with their fan base. What is intriguing, however, is their commitment to that focus, trying hard to reflect the thoughts and feelings of their listeners. Typically, a band such as this will sway one way or the other, either relying too heavily on commonplace testimonials that praise Christ for all he's done or poetically abstract folk songs that don't reveal enough of the band's faith.
Everman relies on both without treading a happy medium—one track may be purely vertical in focus, the next expressing raw emotion over a painful relationship. "Around" was probably inspired by the events of "Still Waiting," which expresses the pain of a child caused by the absence of a parent after a divorce: "I don't want to hear you say that you never meant to hurt me/Because you did, and there's no getting past that now." In "I Will Remember," Brad mourns the death of a friend involved in the 1999 Wedgewood Baptist Church shooting: "Every tear is enveloping a vision that one day I will lose to fear/Are you near? Because sometimes I hear your laughter and I pray to God that you could still be here." Not all of these personalized songs are dark, though. "Remember December" reveals Brad's excitement just a month before the birth of his daughter.
This band should be commended for not taking the road most commonly traveled and avoiding an album completely comprised of sappy and trite sentiments. Some of the songs are examples of that, but not overwhelmingly so. Now if only the music demonstrated more verve. Some of Everman is enjoyable, but the basic roots rock sound grows stale and tiresome well before the end of the album. Let's hear this band's instrumental chops and have them jam a bit! Brad is a vocalist capable of passion and energy, but there's very little in the way of musical improvisation from anyone. I imagine most people who listen to Everman's debut will likely react with enthusiastic praise or indifference. They do nothing wrong, but they don't do nearly enough to stand out. You've heard a lot of Christian roots rock bands do better than this (Third Day, Daily Planet, Big Daddy Weave, and Big Tent Revival to name a few), but you could still do a lot worse.