Everything
reviewed by Christa Banister

Copyright Christianity Today International

2006

1 Jun

COMMENTS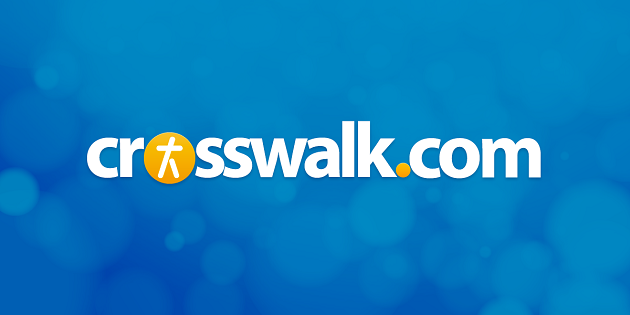 Sounds like … vocals-driven pop reminiscent of Brian Littrell or Michael W. Smith
At a glance … with fewer adult contemporary artists on the scene, Jeff Morris' strong voice and well-chosen songs are particularly engaging
Track Listing
Givin' It All
You Are Everything
Lift You Up
So Amazing
My Soul
Now That You Are in My Life
Turn Your World Around
All or Nothing
That's What Daddies Do
I Want to Know You More
Jeff Morris long dreamed of making a career as a singer, and after serving in the U.S. military and the Gulf War for several years, those aspirations were about to become reality as he landed a major-label deal with a subsidiary of Sony Records.
Before Morris would ever get the chance to become a household name, however, the label went belly-up, and he ended up waiting tables to support his family. And while that development might've been devastating to most, Morris now sees it as one of God's blessings in disguise.
"It was the best thing that could've happened to me when the record label went out of business," Morris says. "I wasn't even officially an artist, and I was already immersed into the whole scene of drugs and alcohol. I was so into 'me' that I didn't see all the people I was hurting, especially my wife. God got into my face big time about my selfishness."
While tough times certainly aren't a prerequisite for making captivating music, an understanding of Morris' own journey makes the songs on Everything all the more rich and relatable. While Morris doesn't write his own songs, he was smart to team up with talented people who could best articulate his vision, particularly Michael O'Brien, whom he met while opening up for NewSong.
On Everything, O'Brien wrote six songs and also lends his vocals to the album's first single, "My Soul," a passionate, piano-driven cry of dedication to God and easily the CD's best song. In what seems to be a great partnership overall, Morris and O'Brien's vocals complement each other so well that it would be great to hear them work together again.
But with tracks like the buoyant opener "Givin' It All" and the tender, surprisingly non-cheesy ode to his daughters on "That's What Daddies Do," it's clear that Morris can hold his own. And while there's an instance or two of the typical, trite Christian music sentiments on "Turn Your World Around," there are far more moments of genuine encouragement to be uncovered as Morris has learned the difference between "singing for yourself to make yourself the star" and making his music an offering to God.
For more about Jeff Morris, please visit www.jeffmorrismusic.com.
If you are an independent artist who would like to be considered for review on our site, please send your CD(s) and any related press materials to editor of independent artist coverage:
Christa Banister
Attn: Independent Christian Artists
300 E. 4th St. Suite 406
St. Paul, MN 55101
Due to the number of projects we receive, we are unable to cover or correspond with every artist that contributes. But we do give all submissions a fair listen for coverage consideration.
© Christa Banister, subject to licensing agreement with Christianity Today International. All rights reserved. Click for reprint information.