Everything Glorious
reviewed by Christa Banister

Copyright Christianity Today International

2006

1 Apr

COMMENTS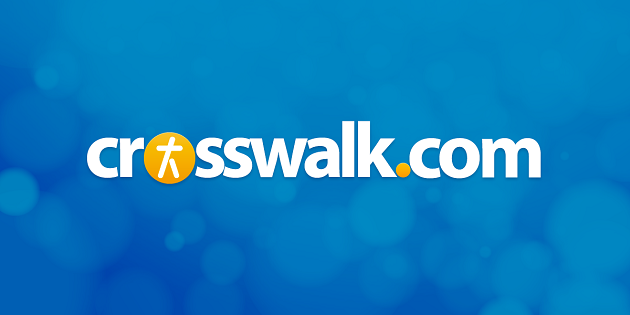 Sounds like … a live recording of the songs from Passion '06, featuring Chris Tomlin, Christy Nockels, Charlie Hall, Matt Redman, David Crowder and Kristian Stanfill
At a glance … it seemed impossible to top How Great Is Our God, last year's impressive Passion release, but Everything Glorious could well be the best in the series to date
Track Listing
Awesome Is the Lord Most High
Glorious
Party
Jesus Paid it All
All We Need
Center
We Are Yours
You Never Let Go
I Stand Amazed (How Marvelous)
Everything Glorious
You Are My Joy
We Win
Our God Reigns
It's still amazing to me how much worship has transformed from the Maranatha and Vineyard days of old. While the message conveyed in the songs really isn't all that different—with an intentional focus of giving praise to whom praise is due—there wasn't the attention to quality musicianship or sophistication in production like there is now. And the continued popularity of the Passion movement, and the musicians who've consistently participated in it, have played a crucial part in that revolution. Ultimately, your Sunday morning worship service sounds a lot different today thanks to the Passion worship band, including the likes of Chris Tomlin, David Crowder, Matt Redman, and Charlie Hall. And for those of us who grew a little tired of singing "As the Deer," "Awesome God" and "Give Thanks" Sunday after Sunday (not that those are bad songs by any means), we're grateful.
The continued progression of worship music is more apparent than ever on the ninth project in the series—Everything Glorious, recorded at the Passion '06 event in Nashville. While it seemed like an impossible task for this disc to top last year's fantastically crafted How Great Is Our God, this new disc outshines its predecessor with well-written, heartfelt songs that are produced with excellence (by Watermark's Nathan Nockels) and performed with the panache (and sheer enthusiasm) that should result from worshipping God.
As a bonus, the project not only serves as the ultimate souvenir for those who attended the conference, but it also functions as a resource for worship leaders who may feel stuck in a rut when it comes to Sunday morning song selection. Instead of the tried-but-true tracks that have been sung ad nauseum, there are 13 new songs here (four exclusive to this CD) that are tailor-made for congregations, whether it's the upbeat, anthemic sounds of Tomlin's "Awesome Is the Lord Most High," the soul-searching strains of "Glorious," or the infectiously joyful noise (perhaps an excuse for the kind of dancing that David talked about in the Psalms?) captured on Tomlin's "Party."
Even if you don't happen to be a worship leader looking for new material, there's still plenty to take away here. On the aforementioned "Glorious," Watermark's Christy Nockels proves again why she's one of the industry's best vocalists (and why Watermark will be missed as it ends its decade-long run this year) as she provides understated yet memorable vocals that blend perfectly with Tomlin's. Another highlight is Redman's stirring "You Never Let Go." While not as instantly dynamic as his previous renderings "Better Is One Day," "Heart of Worship" or "Father's Song," there's earnestness and simplicity about his voice that can't help but draw you in while keeping your focus where it belongs. Also keeping things from growing predictable are Hall's three selections—"All We Need," "Center," and "We Are Yours"—which easily rank as some of his best work as he experiments with new musical textures. Though not as accessible as the rest of the material on Everything Glorious, Hall adds an artfulness to his songwriting that's certainly appreciated in the grand scheme of the worship experience. Then, in what ends up being the requisite scene-stealers of the project, Crowder's contributions "You Are My Joy" and "We Win" from last year's A Collision are buoyant, inventive reminders of God's love and our future home in heaven.
Adding the proverbial cherry on top to the overall experience is the fact that the album actually sounds live. Unlike most "live" CDs that sound as sanitized as a studio recording, listeners can feel like they've made the journey to Passion '06, joining in with the crowd as up-and-coming indie artist Kristian Stanfill belts out the hymn "Jesus Paid It All," or as Hall teams up with Tomlin, Crowder and Redman for the stunning closing rendition of "Our God Reigns." It's this attention to detail that really sets this disc apart from the usual worship fare, providing hope that despite the abundance of mediocre praise projects available at a store near you, there's still something fresh, exciting and passionate to be contributed to the modern worship arena.
© Christa Banister, subject to licensing agreement with Christianity Today International. All rights reserved. Click for reprint information.