"Everything Glorious" Captures Emotion Behind Passion Events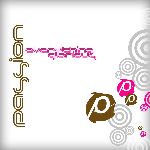 Artist:  Passion
Title:  "Everything Glorious"
Label:  sixstepsrecords/Sparrow Records
When God created mankind, He placed within each of us His image. This personal gift gives us an intrinsic value and splendor that has been sullied by our sinful nature and rebellious attitude. Because of our sinfulness, it is difficult at times to believe that we are all made in God's image, but one day, when Jesus returns to claim His people, this image will be triggered within us and it will be matured. Like the rising of the sun brings light once again to a world that had grown accustomed to darkness, Christ will return and bring glory to people who have grown used to being stained.
For over ten years, the Passion conferences and movement has ministered greatly to college-aged students under the leadership of Louie Giglio and a handful of worship leaders. "Everything Glorious" serves as a perfect example of the powerful worship and focus that has been at the heart of this organization the whole while. Featuring songs from Charlie Hall, Chris Tomlin, Matt Redman, David Crowder and others, the album captures the emotion behind these live services with a great range of styles and energy to reach a wide variety of audiences.
The high points of the album include the remarkable and gripping worship that draws listeners into the spirit of the event, leading us into worship that is real and relevant to the times. Some of the songs that stand out are "Glorious," which features Chris Tomlin and Christy Nockels in a moving duet, "Our God Reigns," a song that combines Chris Tomlin with Matt Redman and proves to be completely captivating, "All We Need," a Charlie Hall song from "Flying Into Daybreak" that kicks things off nicely and "Everything Glorious" a solid song from David Crowder Band. The biggest flaw in the collection, however, is that the songs play out like a collection of live clips that are entirely separate from each other. Rather than working coherently together, the album almost feels like a mixed bag of potpourri.
Overall, "Everything Glorious" is another fine album from the Passion group. Despite any minor complaints of incongruities, it's still a very solid and whole collection of songs that will lead many listeners into a mindset conducive to worship. Fans of good worship music, any of the artists involved, or the Passion collection will find this right up their alley, as it reaches not only the college-aged demographic it's intended for but has a broader appeal.


© 2006 CMCentral.com.  All rights reserved.  Used with permission. 

Visit CMCentral.com now and join the single largest online community of Christian music fans on the internet.  CMCentral features  daily music news, exclusive interviews, album reviews, weekly devotions and feature articles written by some of your favorite Christian artists, and much more.  CMCentral is also the home of the most popular Forum for Christian music fans that you'll find anywhere on the Internet.  Come see what all the buzz is about!