Exit East – The Best Georgian Export Since Third Day
Jessica Robin

CCM Magazine

2005

19 Apr

COMMENTS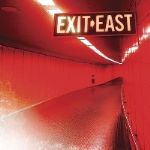 Artist:  Exit East
Title:  "Exit East"
Label:  Fervent
Exit East has got to be the best Georgian export since Third Day — or maybe even those famous peaches. Like that fuzzy delectable fruit, the band's self-titled debut album is crunchy, sweet and juicy. The first bite pulls you in, and you hungrily take another and another until 39 minutes later when you realize it's over and you've eaten it all. Fortunately, you can just hit "play" again, and it's as fresh as the first time.
On the surface, "Exit East" carries the fingerprints of influences such as Switchfoot, Matchbox Twenty, Lifehouse and dc talk, but the music itself is anything but copycat. Not too heavy or too moody, it's rock with an upbeat and creative bent.
Singer Jason Foust and guitarist Jon Stanley perform expertly crafted songs, giving attention to every detail. From the ragtime piano notes that introduce "All of This" to the unique phrasing in "The Way You Are" and even the worshipful "Holy," it's all pulled off without becoming trite or bloated.
Lyrics rest between profound and simplistic, tackling the reality of following Christ in a broken world. "With You" urges listeners to fight complacency, and "Romans 5 (Only Through)" summarizes the gospel simply and vividly. Ultra-catchy tunes "I Will Save You" and "Crazy" beg to be sung along with; and, really, who doesn't like singing along? "From Here" is the calm oasis of the record and a chance for Foust's vocals to soar, while songs like "Crazy," "Mad, Mad World" and "Non-fiction" are sure to please live (or in the car, blasting out the speakers).
Addictive from the first listen, "Exit East" is in stores now, ripe and ready to be picked.

© 2005 CCM Magazine.  All rights reserved.  Used with permission.  Click here to subscribe.