Expect the Expected with Robbie Seay Band's Miracle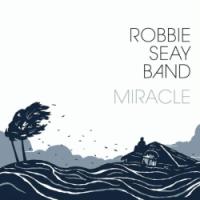 Artist: Robbie Seay Band
Title: Miracle
Label: Sparrow

RSB's infectious rock anthems continue to roll ...

Quick disclaimer: What I don't mean to say is "if you've heard one Robbie Seay Band album, you've heard them all." At the same time, RSB's latest batch of worshipful pop/rock tunes, entitled Miracle, features everything you've come to expect from the Texas four-piece and not much else. In this case, that's completely and totally fine. And that's because whoever's in charge of the melodies here might just be the finest songsmith in the genre.

Seay's trenchant song structures cut right to the good stuff, sharply moving toward an epic build or a quiet close. The result is an album that develops nearly every emotion possible with such a release. From somber considerations ("Lament," "Long Way Home") to exuberant refrains ("Crazy Love," "Your Love Is Strong"), RSB fully explores the rhythms of the spiritual journey.

It's difficult to name highlights when they span every portion of Miracle. The title track might be Seay's finest yet with every pop element perfectly in place alongside a soul-stirring chorus. Album opener "Love Invades" rides spacious guitar tones straight into an undeniable RSB guitar progression that demands for an instant replay. The sparser "Long Way Home" utilizes Seay's haunting falsetto and ideal drum work to great effect. True, Miracle is just another album from the Robbie Seay Band. But when every release is this grand, each is a cause for celebration.

© 2010 CCMmagazine.com. All rights reserved. Used with permission.

**This review first published on April 27, 2010.
You can view Robbie Seay Band music videos at Godtube.com