Face the Crowd
reviewed by Russ Breimeier

Copyright Christianity Today International

2001

1 Jan

COMMENTS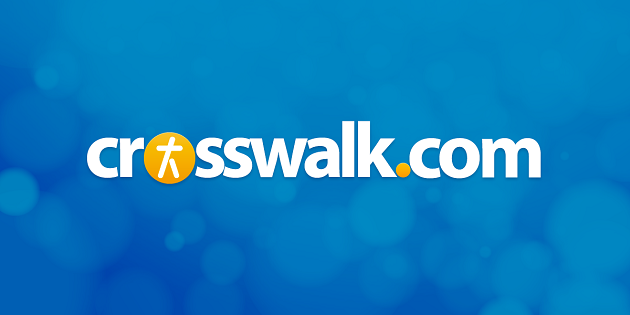 SpinAround is comprised of vocalist/guitarist Jason McKinney and keyboardist/guitarist Alan Moore (both contribute to the songwriting, but Jason writes most of it). Vocally, Jason sounds a lot like Eric Champion, with a bit of Tony Vincent and Kevin Max thrown in. SpinAround is also a lot like Eric Champion in their sound. The two have described their music as "groove-pop," but much of Face the Crowd is your usual guitar-driven pop, most of it behind the times and often shifting in styles enough to give you whiplash.
"Undeserving" is an Eric Champion-meets-Matchbox 20 slice of pop, about accepting the reality that all have sinned and fallen short of the glory of God. Similar in sound, "Gravity and Grace" is a slightly clever nod to theologian Simone Weil, who said, "All the natural movements of the soul are controlled by laws analogous to those of physical gravity" with grace being the only exception. The outer space analogy that comprises the song's lyrical subject is a little tired, but SpinAround makes it work somehow. Another highlight is the album closer, "Sweet Lullabye," a gentle pop song that borrows from Brennan Manning's book Ragamuffin Gospel the image of a girl falling asleep in her father's lap as a metaphor for the peace we can find in our heavenly Father.
The duo also makes a point in trying to tell stories through music, but unfortunately these are the songs where they begin to falter as songwriters. "Forgiveness" is about a son trying to rebuild a broken relationship with a father who has walked out on him. It's an effective illustration of the forgiving mindset, but did they have to resort to the "Cat's In the Cradle" cliché (songwriter Harry Chapin wrote a song about a strained father/son relationship with that title)? Far worse is "Boy Meets Girl," a story about a teenage boy who is madly in love with a fickle girl. She in turn loves a football team captain, but comes running back to the first boy whenever things go wrong for her. It's a good metaphor, but the connection to our own fickle relationship with God is never made in the song. "Boy Meets Girl" is ruined by very lame old-school rapping (early 1980s), obviously meant to sound cool but it just comes across as amateur and awful. SpinAround makes the same bad rap mistake in "Give," a love song written for Jason's wife, and "Say Anything," an autobiographical story about working to keep a marriage together.
Face the Crowd is a frustrating debut because there is clearly some talent here. Jason has an excellent Christian pop voice, and both he and Alan seem to have a gift for writing catchy melodies with some occasionally insightful lyrics. The production, however, is counterproductive to the songwriting, giving the music a dated late 80s/early 90s feel to it. The album is screaming for aggressive guitars and drums, or clever keyboards and programming to enhance the storytelling and mood of the music. What's worse, some of the musical decisions are just plain wrong, particularly the rapping and the apparent desire to make this sound too much like an early 80s recording. There is simply no way this album will connect with today's youth at large, or even the Gen Xers that will identify with this music more (a far better alternative for them would be the debut from Ash Mundae).
SpinAround's artistic goal was to display all the influences they experienced from growing up with MTV. True artists, however, cannot simply be a reflection of their influences. Check out Earthsuit for an example of a band that blends many radically different styles, yet manages to keep them all under control and create a style all their own. There is a difference between eclecticism and changing musical styles to be cool—it has something to do with finding your own musical-artistic voice to thread it all together, and SpinAround still has some searching ahead of them.