Face to Face
reviewed by Russ Breimeier

Copyright Christianity Today International

2003

1 Jun

COMMENTS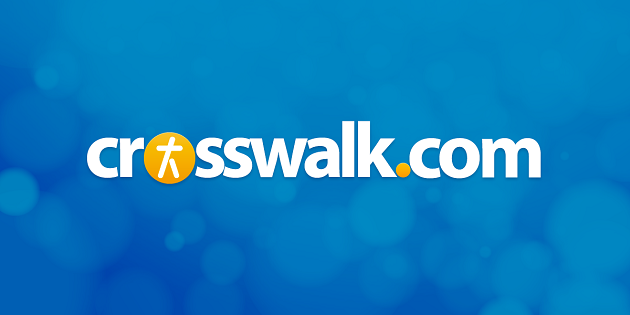 Sounds like … the generic Christian adult contemporary pop you'd expect from Point of Grace, Darlene Zschech, Kathy Troccoli
At a Glance … this well-intentioned debut has its share of soaring strengths and predictable weaknesses.
Born and raised in Kansas, Cindy Diane moved to Los Angeles after college to begin a music career. In time, she's grown into the role of music minister in the truest meaning of the term. Besides singing at her church as a worship leader, Cindy also takes her music into the local clubs, performing gospel music in mainstream venues. With her husband she founded I AM New Life Ministries, a program for ex-convicts that ties into the prison ministry close to her heart. Cindy's also been known to take her music ministry to women's conferences and churches around the country.
Face to Face marks her solo debut, and it boasts an impressive line-up of musicians. The album was produced by Tom Brooks (WoW Worship, Ron Kenoly, T.D. Jakes), and the background vocalists include Rick Muchow and the Saddleback Church Choir. Among the other recognizable talents are famed worship leader and bassist Abe Laboriel Sr., drummer Abe Laboriel Jr. (who most recently played drums on Paul McCartney's international tour),Sheila E. (Prince, Mariah Carey), and Vinnie Colaiuta (Celine Dion, Sting). Cindy herself is an excellent vocalist, able toshift from breathy to powerful with ease.
Yet despite the impressive talent behind this project, Face to Face often suffers from being too predictable in its adult contemporary pop sound. Fans of Point of Grace, Kathy Troccoli, Darlene Zschech, Natalie Grant, Erin O'Donnell, and Kristy Starling won't mind so much that upbeat songs like "Walk with Me," "Simple Declaration," and "Kiss of Heaven" sound just like other inspirational pop songs they've heard before. The semi-soulful ballad "Love Will Open Your Eyes" is a duet with L.A.session singer Tommy Funderburk, a former member of The Front who, in some ways, sounds a lot like Bryan Duncan: "Take my hand, don't look away/Dry your eyes, don't be afraid/Step into the secret place/Where dreams come true and hearts embrace."
About half the album could be classified as contemporary worship. Do we really need two more versions of over-covered songs like "God of Wonders" and "Hungry (Falling on My Knees)?" The former seems promising enough, featuring the passionate vocalizing of Cindy Morgan. Problem is, the two Cindys sound too much alike to make it memorable. The arrangement itself may well be the most faithful to the original found on City on a Hill, even down to a very similar sounding guitar solo, which begs the question why it was made or why it's planned to be released to radio in the summer of 2003. "Hungry" fares a little bit better in its first half, opting for a softer and more sparsely accompanied arrangement. It soon kicks into the typical pop/rock style for the second verse. The least effective worship track on the album is "You Are Worthy," an extremely repetitive worship song that's somewhat reminiscent of Darlene Zschech and Twila Paris
Face to Face still has a few highlights for fans of inspirational pop. The worship anthem, "Glory to the King," is pure pop gospel, and you'll swear you're listening to Twila Paris or Sandi Patty in parts of it. The album's first radio single, "Be Unto Your Name," is a pleasant and prayerful duet with Fernando Ortega. With gentle percussion, a small choir of backup singers, and a light string orchestral arrangement, there are times where it almost sounds medieval because of the use of flutes. The disc's finale is a cover of the worship ballad, "Child of God," which was also written by Kathryn Scott ("Hungry [Falling on My Knees]"). It's great to see someone mining one of the numerous lesser-known but nonetheless excellent worship songs found on the excellent 1999 Hungry album, and "Child of God" is very effective as a pop orchestral ballad a la Sandi Patty and Twila Paris.
I can't say that this is a groundbreaking or interesting album. It's the sort of Christian pop that was especially prevalent during the early to mid 1990s. Face to Face is still a very well produced and performed effort that's bound to please fans of the genre, especially those who favor sentiment over creativity. If the well-intentioned Cindy Diane is able to use these songs and her voice as ministerial tools to bring souls into a relationship with Jesus Christ, more power to her.