Faith That Is Real
reviewed by Russ Breimeier

Copyright Christianity Today International

2002

1 Jun

COMMENTS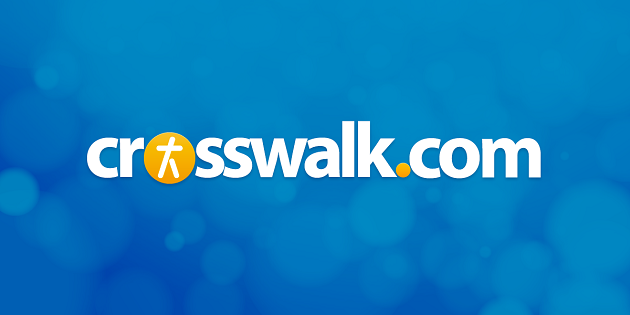 Sounds like … worshipful classic pop/rock that draws natural comparisons to Third Day, Phil Keaggy, and of course Big Tent Revival
At a Glance … though it's a bit routine, Faith That Is Real is a well-performed and scripturally grounded solo offering from Steve Wiggins.
When we last heard from Steve Wiggins, he was belting out "O Come Let Us Adore Him" at the swan song performance of his band, Big Tent Revival, on their 2001 live album. It was partly Steve's decision to end Big Tent; he wanted to spend more time with his wife, children, and church community. But as an artist and a Christian, Steve can't simply ignore what he is. He still has a lot he wants to share musically and spiritually. Long-time fans of his work may recall that Steve released a solo album with Sparrow back in 1991 before the formation of Big Tent Revival. It was a pretty good disc, rivaling much of Big Tent's best material, so it's certainly no surprise for Steve to go solo again for his Ardent release, Faith That Is Real.
If you listened to Big Tent's live album or Choose Life, you know that Steve and the band were no strangers to worship music. This was especially evident with their song "I Worship You." Steve actually got his start writing songs for Bible studies and worship services when he was in college. Faith That Is Real is a return to Steve's roots — scripturally based songs of praise and worship. Produced by John Hampton (Gin Blossoms, Smalltown Poets) and veteran Christian artist Dana Key, the album is firmly rooted in the earthy classic rock of Big Tent Revival, yet just different enough to distinguish itself from the band's previous recordings. Steve even got to work with some old musician friends from his hometown of Memphis, who at first were intimidated by the thought that they had to sound like Big Tent. But the goal was to try something a little different, and as a result, some of the songs have a bit more of a folk-pop edge. "Fill Me Up," for example, begins with a bluesy steel-guitar solo and features mandolins and fiddles. Faith That Is Real features Steve's familiar songwriting skills as well as his penchant for mimicking classic rock. "Jesus Is Real" has '60s rock sound similar to The Beatles' "Things We Said Today."
There's little doubt that this album is a worship project, with songs directly inspired by scripture. "Together for the Good" is a catchy classic pop/rock tune based on Romans 8:28 that sounds like something by Joe Cocker or Third Day. The similarly catchy and singable jangle-guitar pop of "Greater Than Angels" is inspired by the first chapter of Hebrews. "Telling Everyone" comes from Psalm 84 and recalls Phil Keaggy's classic pop/rock sound. "You Alone Are Holy" is based on Revelation 15, perhaps the most over-used bit of scripture for modern worship today. Additionally, the opening guitar riff sounds exactly like Big Tent's "I Worship You." The title track comes from James 1, reminding us to live our faith diligently through our works and through studying God's word — it's got a great chorus at the end of it.
Interestingly enough, the song that feels a little out of place from the rest of the album is the first single, "Living for the Lord." It's more like a song of faith than a worship tune, resembling Big Tent's hit "What Would Jesus Do?" Actually, I think the rest of the album is stronger than that particular track. Overall, Faith That Is Real is a fine album, but I wouldn't call it "originally innovative," as the press materials describe it. A sense of déjá vu prevails throughout the disc because it still sounds close enough to Steve's music with Big Tent. One also could call this a worthy sequel to Third Day's Offerings album. It's in the same roots-rock worship genre, and Steve's writing style here is much like Mac Powell's — writing around a direct quote from scripture. When matched to Steve's catalog with Big Tent Revival and the music of other artists today, this album isn't all that new or creative. But as far as worship albums go, it's good stuff — catchy and vertically focused, akin to the usual releases from Vineyard Music. As a solo project from the former lead singer of one of Christian music's most-loved bands from the '90s, Steve Wiggins's Faith That Is Real is an enjoyable and fun Spirit-led romp through classic roots rock, worthy of any Big Tent Revival fan's collection.