Fantasia Gets Personal on Side Effects of You
Christa Banister

Crosswalk.com Contributing Writer

2013

3 May

COMMENTS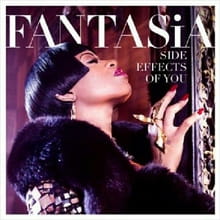 Artist: Fantasia
Title: Side Effects of You
Label: RCA
In case anyone needs to be reminded why she was crowned an American Idol champ back in 2004, Fantasia seems intent on reintroducing herself on Side Effects of You.
With what's easily her most personal album yet, Fantasia clearly has a new lease on life after facing plenty of public scrutiny from everything from her relationships to her unconventional voice to her post-Idol musical choices.
If anything, she sounds more mature and self-assured, two qualities that can't help but seep into her latest songs, whether it's the assertive, heartfelt anthem "Lose to Win" or her collaboration with fellow artists Kelly Rowland and Missy Elliot on the standout "Without Me."
Lending a little hip-hop flair to the proceedings, "Supernatural Love" in undeniably catchy, while the reggae-influenced strains of "Ain't All Bad" is the perfect soundtrack for summer.
SEE ALSO: Creativity, Not Charisma, Lacking on Michael Bublé's Latest
Prove positive that pain—and what you do with it—is still some of the best fodder for compelling art, it's her desire for transparency with her audience that elevates her songs from pop music as usual.
It's not just about love or loss, but it captures the whole experience of being alive beautifully. And if you're a sucker for a killer pop hook, well, even better 'cause Fantasia's got 'em in spades.
*This Article First Published 5/3/2013