Favorite Hymns Have Freshness on "Amazing Grace"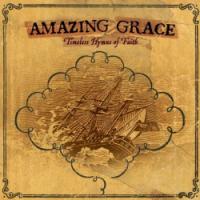 Artist(s): Various
Title: "Amazing Grace: Timeless Hymns of Faith"
Label: Integrity
Prompted by the recent resurgence of interest in hymns, Integrity is putting out a compilation done in true worship fashion.
"Amazing Grace: Timeless Hymns of Faith" calls together recordings by prominent worship leaders and popular artists in an effort to breathe musical freshness into some of our favorite hymns. Listen for the stylings of Sara Groves, MercyMe's Bart Millard, Darlene Zschech, Israel Houghton, Chris Rice and others on this project.
Kudos for this CD go to the great song selections, good mix of genres – from the country feel of Candi Pearson's "He Leadeth Me" to the bluesy gospel of Millard's "Power in the Blood" – and the easy musicianship. For someone looking to inject some newness into his or her worship collection, this is a viable option. The familiar melodies and time-tested truths of the hymns are uncompromised, while the instrumentation provides a new feel. The music is clean, inspired and not over-complicated.
On the more tepid side of the coin, the balance tips more toward the slow, piano-driven and introspective versions of songs. Though it is good to have a mix of worship to rock out to and music to quiet the soul, this CD seems a tad heavy on the latter. Also detracting from the simple listen-ability of the project is the emphasis on chorus/background vocal driven songs.
This CD is worth a listen (and for $9.99, a good buy), but be aware that some songs tend to sound like the background music played after a lot of church services rather than music for the foreground.



© 2007 CCM Magazine. All rights reserved. Used with permission. Click here to subscribe.