Fields of Grace
reviewed by Russ Breimeier

Copyright Christianity Today International

2003

1 Sep

COMMENTS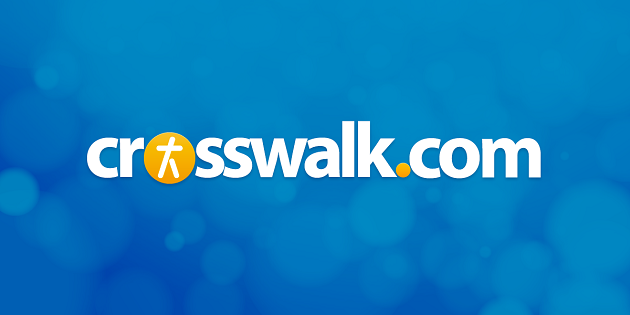 Sounds like … acoustic pop/rock in the same family as Steven Curtis Chapman, Warren Barfield, and Casting Crowns, but with a more distinct band sound reminiscent of Dave Matthews Band or Bruce Hornsby
At a glance … Big Daddy Weave overcomes the similarities of their sound to other bands with vibrant musicianship and production, more accurately capturing the essence of their live show.
With their impressive 2002 national debut, One and Only , acoustic pop/rock band Big Daddy Weave was one the year's most successful new Christian acts. The album charted well and generated two strong singles, "In Christ" and "Audience of One." Add lots of high-profile touring and a Dove nomination for New Artist of the Year, this band quickly made the transition from up-and-comers to a hot commodity.
Reviewing their debut, I noted the band's excellent quality and their uncanny resemblance to their influences (chiefly Steven Curtis Chapman and Dave Matthews Band). At times, the disc also bore the fingerprints of producer Jeromy Diebler of FFH. Much has improved with Big Daddy Weave's follow-up, Fields of Grace, self-produced by band members Mike Weaver and Jeremy Redmon. The sound is generally the same, still strikingly similar to Chapman's music—and maybe more so with Weaver's comparable vocal stylings, guitar work, and self-deprecating humor.
But to their credit, Big Daddy Weave sounds about as good as Chapman without being too imitative, primarily because of the band's overall talent. The distinctive saxophone (played by multi-talented keyboardist Joe Shirk) of the first album is back, but it's not overused on Fields of Grace . Instead, the sax solos arrive as a breath of fresh air when needed, thus avoiding Dave Matthews Band comparisons that are too close for comfort. Better still, Big Daddy Weave has captured the essence of their live performance, sounding even more vibrant than on their debut, especially with the more driving rock songs. Fervent believed in the band enough to allow them to produce it their way, and the results are very well done.
As the title implies, themes of God's grace run throughout. "Set Me Free" is a rather explosive opener, with electric guitars and organ blazing as Mike sings about the ongoing gift of grace resulting from Christ's death and resurrection. The fast-paced "New Every Morning" exalts the Lord for his continual mercy. "Why" is a bouncy pop shuffle that asks the familiar questions from Romans 7 about the constant struggle with sin. The title track, featuring strong rhythm by drummer Jeff Jones, is a cover of the propulsive worship song by Darrell Evans celebrating the freedom we enjoy in Christ.
Big Daddy Weave is perhaps most predictable on their ballads, though the beauty and quality of those tracks is quite enjoyable. The worshipful "Heart Cries Holy" (from their indie release, Neighborhoods) is reminiscent of Chapman and Geoff Moore. The acoustic "Be Your Everything" is written from God's perspective as a song of hope. "Completely Free," the best of the ballads, features a fine acoustic guitar prelude by Mike Weaver. Arranged for guitar with string accompaniment, it's a simple but comprehensive song about the good news of Jesus Christ.
Fields of Grace features three more strong rockers near the end, though all three easily recall the works of secular artists. "Everything You Are" begins much like Rick Springfield's "Jessie's Girl," especially with Mike's guitar doubling over his brother Jay's bass line. It's nonetheless a cool praise song about God's goodness. "Pharisee," which contrasts religious hypocrisy with a personal relationship with Christ, comes closest to evoking the Dave Matthews sound. The closing track "You In Me," with its obvious nod to Bruce Hornsby in the jazz-inflected guitar and sax riff, outlines efforts to trust God: "I tried till I cried to bring about some change/But in spite of all the work my efforts were in vain/I guess for this mess I'm the one to blame/'Cause when I'm trusting You, my life's just not the same."
Although Big Daddy Weave still sounds like a number of other artists, they do so here without sounding too derivative. Check out the cool jam during the bridge of "New Every Morning," with the interplay between the acoustic guitar, sax, strings, organ, and the nice electric guitar solo by Redmon. When a band plays this well, lack of originality doesn't matter so much. The band's lyrics could be a little more unique and interesting, but bear in mind that this is an AC pop/rock band leaning toward the ministry side of its artistry. In that light, worshipful adult contemporary doesn't get much more fun than this.