For You
reviewed by Andy Argyrakis

Copyright Christianity Today International

2003

1 Sep

COMMENTS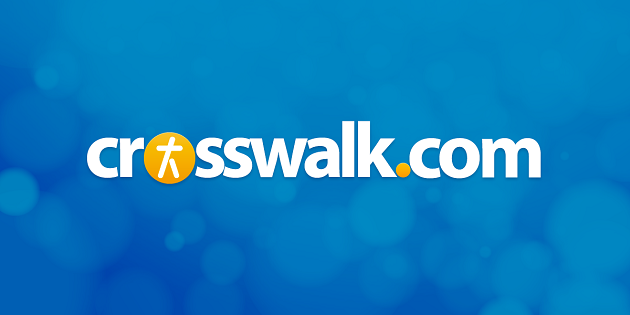 Sounds like … the blue-eyed soul vocals of Clay Crosse, Russ Lee, and Rick Astley mixed with the dance/pop sensibilities of Erasure, Cher, and Enrique Iglesias
At a glance … the former Imperials and Gaither Vocal Band member gets a career makeover with great results—a tasteful blend of club thumpers and soaring ballads.
Powerhouse vocalist Jonathan Pierce started out with The Imperials in 1992, making a pair of albums before a stint in the Gaither Vocal Band. His soulful inflection and southern snarls gave the budding star early credibility, paving the way for a record deal with Curb and 1996's solo debut One Love. A return to the Gaithers yielded three more albums, but Pierce also continued a solo track with 1997's Mission and 1999's Sanctuary. In the four years since Sanctuary, Pierce has dabbled in acting, songwriting, and even interior design for CMT's "Ultimate Home Television" series.
Now comes For You, another solo project and well worth the wait. Pierce shows a bold new creative direction, working with the cream of the crop in mainstream production rather than settling for the second-rate status that sometimes plagues contemporary Christian releases. Between Brian Rawling (Cher, Whitney Houston, Enrique Iglesias), Billy Mann (Jessica Simpson, Kelly Rowland), country star Paul Brandt and a songwriting assist from crooner Michael Bolton, Pierce is surrounded by quality collaborators. Such tag team roles are apparent on "Life, Love, and Happiness," and "Go in Peace," where the once placid balladeer transforms into a bona fide clubber á la Erasure's Andy Bell with the instrumentation of Cher's Living Proof and Believe days.
The same effect is present on a booming remake of Sting's "Let Your Soul Be Your Pilot," which sounds like it could have come from Erasure's covers disc Other People's Songs , just as plausibly as it could pack a club's dance floor. The soulful "Serendipity" features Pierce's signature vocals, a backing choir, slithering pop beats, and these carpe diem lyrics: "Come in from the rain/'Cause I don't want to waste one single day/Tomorrow's not too late/If you get the chance you take it." Okay, so they're a little clichéd, but they get into your head and it's impossible not to sing along after a few spins. Lead single "Still the Love of My Life" (co-written by Bolton and Mann) is just as infectious, basking in studio-generated flourishes and a live Latin-flavored backing band sure to bring fans to their feet.
The slowed-down selections include the acoustic Latin ballad "Everlasting Love," bearing radio-friendly similarity to Iglesias' "Hero"; the orchestrated power ballad "Run to You," radiating with sheer vocal passion; and the R&B tinged "I Wouldn't Last a Day," a heartfelt love song that could be directed either at the Creator or a loved one. "Love Will Happen" is a simple acoustic pop arrangement with quiet electronic enhancement, but its message is a moving cry for redemption: "Don't cry baby even though your heart is breaking/The pain will fade away, give you back your faith." Pierce dedicates the track to Mercy Ministries of America, a ministry to severely troubled young women.
Although For You is by far Pierce's strongest album, it isn't free of schmaltz and forgettable moments. "If I Didn't Have You" is probably the most obvious throwaway track, beginning with the oh-so-Paula-Abdul-like lines "One step forward, two steps back/Keep getting caught up in the pack" with looped beats that might well have been rejected from Plus One's sessions for The Promise . "Flying Without Wings" is a choir-enhanced slow song that brings Pierce back to his early days of ballad manufacturing, offering little invention or variety in arrangement; it's no different from any Clay Crosse or Russ Lee tune taken from the same mold. Then there's the title cut, which lags with an uneventful vocal and instrumental display throughout the first two minutes, ending in an incredibly dated crescendo segment (equivalent to Latin pop star Jon Secada circa 1992).
Aside from those few blunders, Pierce is to be commended for this "re-invention" of his sound-and as a result, he may break into some new demographics. Besides reaching only the church with his spiritually driven words, the musical quality and craftsmanship is adequately relevant for the unchurched. Should Curb market this to the mainstream to its maximum effectiveness, Pierce could very well be another "Roaring Lamb" with regular pop radio rotation and visibility in dance clubs. Regardless of one's preconceived notions of the CCM market star, those are good enough reasons to recommend this disc, Pierce's most promising to date.