Forever Changed Closes Out Era With "Chapters"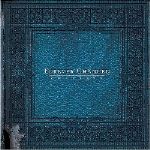 Artist:  Forever Changed
Title:  "Chapters"
Label:  Floodgate Records
It's never easy to leave behind something that means a great deal to you. We tend to enjoy the comforts of a familiar and safe environment, but oftentimes in life we find the need to move on, to leave our proverbial roosts and face new challenges in unfamiliar surroundings. Looking back, we can see that our lives often play out like novels as we page through the chapters of maturity and seasons of change. In time we can learn to anticipate the coming chapters rather than simply mourning the end of the current chapter.
After a fairly well-received debut release on Floodgate Records, young band Forever Changed has decided to call it quits. Formed in 1999, the group has decided that it's time to close this chapter of their lives and begin pursing the next development. Before they go, however, they offer "Chapters," one last recording as a final memory for fans and friends alike. Tracks like the opening "Never Look Down" speak to listeners about being true to the calling that they've received and pursuing those endeavors without fear or regret for the choices they've made in the past. Other tracks on the album discuss placing your trust and worth in God ("Starting to Sink", "All I Need"), the difficulty of separation ("The Runaway", "Disconnect"), the unyielding effects of time ("Time Will Change Everything"), and coming to God with the heart of a child ("Cradle Eyes").
Contained in this project are eleven songs that will remind listeners of the impact the group is capable of making with their catchy melodic rock and soaring vocals from lead singer Dan Cole. The group manages to blend a modern, progressive rock sound with the emotional and gripping vocals of the emo genre. The songs seem to wash over listeners with a textured feel and depth of sound that makes them seem larger than life. Some highlights include the thumping sounds of "The Disconnect," the epic ballad strains of "It's Too Late" and the entrancing atmospheric feel of "Cradle Eyes."
Though the group will be missed, "Chapters" proves to be a nice way to close this stage of life. Fans will certainly want to pick this up and first-time listeners will likely want to go back and revisit the other projects that Forever Changed has to offer.



© 2006 CMCentral.com.  All rights reserved.  Used with permission. 

Visit CMCentral.com now and join the single largest online community of Christian music fans on the internet.  CMCentral features  daily music news, exclusive interviews, album reviews, weekly devotions and feature articles written by some of your favorite Christian artists, and much more.  CMCentral is also the home of the most popular Forum for Christian music fans that you'll find anywhere on the Internet.  Come see what all the buzz is about!