Forgiveness
reviewed by Russ Breimeier

Copyright Christianity Today International

2003

1 Jan

COMMENTS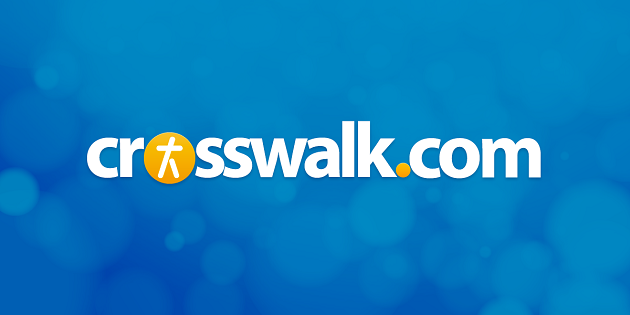 Sounds like … the country seasoned Nashville pop of artists like Mark Schultz and Shaun Groves
At a Glance … you won't be disappointed if you're looking for this kind of sound and songwriting, but the music is generally a bit too generic and schmaltzy.
The music career of Canadian artist Jim Witter has been a long-time coming. With the support of a loving musical family, he's been encouraged to record music since learning the guitar at the age of 10, and the piano at 14. After high school, Jim spent eight years trying to break into music with commercial jingles, studio session work, and recording a number of songs and demos (including country music). Inspired by the songwriters of the 70s (James Taylor, Harry Chapin, Billy Joel, Elton John, etc.), he even headlined a popular local stage act that paid tribute to the popular piano men. For years, Jim as performed his music throughout Canada and has been nominated for a number of Juno Awards (Canada's version of the Grammies). Jim was eventually hired as part of the songwriting staff for Curb Records, eventually earning a chance to record a widely distributed solo album. Forgiveness represents a long climb to pop music recognition, with Jim co-writing, performing, producing, and engineering nearly every track on it.
I'd like to say that he brings something fresh and new to popular music, but Jim Witter sounds too much like Mark Schultz and Shaun Groves – generic Christian pop with a hint of country due to Jim's voice and production. You've heard this style too many times before in recent years — glossily produced songs with 100-110 bpm tempos that begin with rhythmic acoustic guitar in the verse, exploding into electric guitars and vocal harmonies for the chorus. Such is the case with "More" (about God's abundant love) and "Ordinary Man" (a prayer of dependency to God), which particularly sounds like a Shaun Groves track. Of course, generic is not always bad. "You Are the Son" is a pretty and generally good inspirational ballad worthy of Richard Marx or Mark Schultz though I wonder if I'm the only one who's grown weary of interchanging "Son" and "sun" for the sake of a metaphor. And while it may be a bit routine sounding, "Like You Do" is an irresistibly catchy and upbeat pop song reminiscent of Mark Schultz's "When You Give" or Shaun Groves' "Move Me."
There are a handful of musical highlights to be found. "Faith, Hope and Love" is a good pop duet with Nichole Nordeman that's very reminiscent of Mark Schultz's work. It's also an interesting personification of the spiritual cornerstones of the title – for example, in reference to hope, Nichole sings, "I think you need a reason just to trust a simple prayer / I am here when you think I might be gone / I am the companion of the happiness you'll find / And I promise I am always ever close." There's also a rather faithful rendition of The Byrds' cover of Pete Seeger's "Turn, Turn, Turn" to be found, which of course was adapted from the book of Ecclesiastes. There's a second, more acoustic version of the song to be found at the end of the album, featuring a duet with Jim's 7-year-old daughter Roslyn. The track with the most feeling is "Wings of a Dove," a soulful pop-gospel number that's a bit like early Billy Joel, but more similar to the big Nashville pop sound found in both cotemporary country and pop.
Three other tracks stand out as ones you'll either love or hate, depending on how you feel about pretty pop-country ballads that typically begin with offer some lyrical variation on "Daddy set me on his knee … " — songs like "Butterfly Kisses," "He's My Son," and "The Christmas Shoes." Most notable is the album's title track and first single, about a boy who becomes heartbroken after he's betrayed by his best friend, who stole his bicycle and later lied about it. Years later, the boy (now a man) reads his childhood friend's name in the newspaper obituaries. He's saddened, because the lesson expressed in the chorus reminds us to forgive others when we have the chance. In the pretty ballad "If He Put His Hammer Down," Jim sings of a son who reflects on his father, a carpenter, who works hard and late for his family. The title is in reference to the fact that the family wouldn't be the same if the father didn't do what he was called to do. The song then makes a sudden analogical leap – a stretch, though not unthinkable – comparing the father's love to that of Christ on the cross. The least of the schmaltzy tracks is "Be Like Noah," in which Daddy offers advice to his boy after reading the well-known Bible study before tucking him into bed — "You've gotta do what you've gotta do / You've gotta be who you are / Don't let the world hold you down / When you are reaching for your star / Remember some will follow others / While others follow their hearts / Be like Noah / Build your own ark."
When Mark Schultz released his self-titled debut in early 2000, he was criticized by some for sounding too much like Michael W. Smith and Steven Curtis Chapman. I would still contend that sounding like both those acclaimed artists on the first try is no easy thing, and while much of Mark's music could be considered schmaltz, it's nevertheless first-rate, well-written schmaltz. Jim Witter simply sounds too derivative of Mark Schultz and Shaun Groves, which is not to imply that his songwriting is equal to theirs – Forgiveness ranks about as good as Mark Schultz's Song Cinema, but not as good as Mark's debut. It'll surely be too generic and emotional for some, but if you consider yourself a fan of this particular pop genre, Jim Witter's national debut will likely inspire and satisfy.