Former Chasing Furies Member Returns Solo on Waiters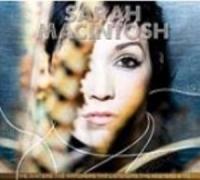 Artist: Sarah MacIntosh
Title: The Waiters, The Watchers, The Listeners, The Keepers & Me
Label: Horizon Music
Both fans and critics were sorry to see the breakup of Chasing Furies, given their bright start in 1999. But lead singer and guitarist Sarah MacIntosh put the past nine years to good use, returning now with her first solo release on the new label owned by the church where she and husband guitarist/producer Johnny MacIntosh have been serving on the worship staff. She assembled a crack team of players (Brent Milligan, Sting drummer Vinnie Colaiuta, and husband Johnny) to back her up on the 12 original songs on the massively-titled project.

From the first glimmering moments of the pop-rock opener "Where You'll Find Him" you'll notice the sterling production values of The Waiters, The Watchers, The Listeners, The Keepers & Me. The opener, a wake-up call to recognize the presence of God all around us, is as textually compelling as its provocative lyrics. Great care was taken in the arranging and mixing of this track, with its percolating instrumentation, and every one to follow. And MacIntosh's breathy vocals nab your full attention easily, as do Johnny MacIntosh's standout guitars, especially edgy on the worshipful "My Jesus."

Her skills as a worship leader come across effortlessly on the Sunday morning-ready "More Than Hands." This melodic call to witness is notable for its irresistible and worshipful chorus. It's followed quite interestingly by the moody "Pick Up Your Cross," evocatively delivered, pristinely arranged. The long title comes is taken from the pulsating "Sunshine," a track serving up thoughtful percussion and hauntingly wailing vocals. Taut with energy, the song inspired by the coming rapture powerfully illustrates the sense of anticipation we live with as we wait.

A few tracks are inspired by passages from The Message. The bouncy "Too Much" is the most compelling, its rich background vocals, a mid-track electric guitar solo, and hissing effects adding texture to its deeply expressive worship. The closing "Father" highlights MacIntosh's clear, pure vocals on the emotionally-charged plea for renewal. The return of Sarah MacIntosh bodes well for an industry in need of fresh expressions. Welcome back, Sarah.




© 2008 CMCentral.com. All rights reserved. Used with permission.



Visit CMCentral.com now and join the single largest online community of Christian music fans on the internet. CMCentral features daily music news, exclusive interviews, album reviews, weekly devotions and feature articles written by some of your favorite Christian artists, and much more. CMCentral is also the home of the most popular Forum for Christian music fans that you'll find anywhere on the Internet. Come see what all the buzz is about!