Free to Fly
reviewed by Russ Breimeier

Copyright Christianity Today International

2001

1 Jan

COMMENTS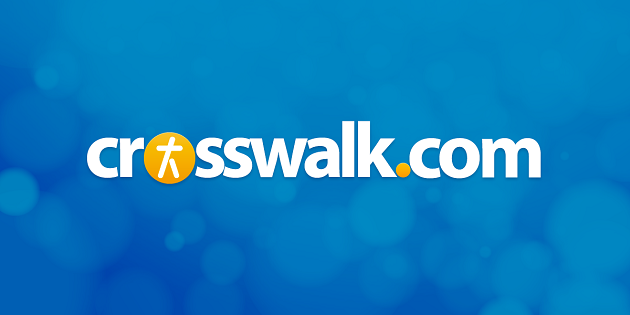 With the possible exception of Carman, few artists inspire such debate about Christian music than Point of Grace. For thousands of fans, the female quartet is an extremely talented vocal group of women who perform Christian pop effectively to communicate the inspiring message of the Gospel. For thousands of other people, Point of Grace represents everything that is hackneyed and clichéd in Christian music and comes across as cheesier than a mozzarella stick dipped in nacho sauce. To me, both ideologies are correct—their music is indeed sappy and unoriginal, but it is nevertheless well performed and inspires a lot of people. And there probably isn't much I can say about Free to Fly that will change either point of view.
Point of Grace has beefed up their sound a bit—the ladies have a more highly polished and programmed sound than ever before, sometimes reminiscent of the smooth R&B sounds found in the music of today's girl-pop groups. This is especially apparent on "By Heart" and "Free Indeed." Point of Grace also sounds more aggressive on "Something so Good," which has an infectious chorus highlighted by heavy electric guitars (yes, I used "heavy electric guitars" and "Point of Grace" in the same sentence!). Actually, the women of Point of Grace sound a lot like Avalon's previous efforts. The music of Free to Fly is very much compatible with their back catalog, but it should be noted that Point of Grace does attempt to take some chances with their sound on a few songs. And never fear—the vocals are as well blended as ever, perhaps the best they've ever sounded. There's a more seamless transition from vocalist to vocalist as they solo on a song, rather than just bringing one soloist to the forefront as their turn comes up in a song.
Though their sound is stronger, Point of Grace is as lyrically simplistic as ever. You know it's predictable and simple when the title says it all, and songs such as "You Will Never Walk Alone," "Free Indeed," and "All That I Needed" do just that. Additional lyrics in each case seem to be little more than the phrases you would associate with the aforementioned titles. Sometimes the lyrics are oversimplified. I am fond of the idea that words are not enough to express our hearts to the Lord, as expressed so well in songs by Steven Curtis Chapman ("Speechless"), Geoff Moore ("Listen To Our Hearts"), and even the debut single from this week's new artist, Ben Glover ("26 Letters"). But Point of Grace comes across as trite when trying to share a similar idea in the song "La La La," a title that refers to the words Point of Grace will sing because they cannot adequately articulate praise to God. Like many of their songs, it's a well-intentioned sentiment that's phrased so much better in another song elsewhere. A little better is the Darlene Zschech-penned worship song "Praise Forevermore," though it too is a little more clichéd than one would hope—and "Shout To The Lord" it is not. Personally, the content of Point of Grace's music feels extremely rehashed, as if I've heard the same simple message in their older songs. Compare their content to the works of an inspirational artist such as Twila Paris, who can take a simple lyric/idea and at least make it sound poetic and personalized, and there's just no comparison.
The production value of Free to Fly is top notch, better than anything Point of Grace has done before. But this is still very much a Point of Grace album, and it's unlikely to attract any new fans among those already familiar with their sound (though fans of teenage girl pop may want to keep an open mind since the sound on some of the songs is more modernized). Meanwhile, long-time fans will want to pick up Free To Fly regardless of what I have to say about it. Though this is a little more modern than their previous material, I'm sure fans will readily embrace it. You all know what to expect. They're not pioneers or accomplished songwriters, but Point of Grace definitely has a terrific vocal delivery and know how to use other people's songs to share their faith. Free To Fly is sure to endear themselves to their strong fan-base and continue their musical legacy … although which legacy I'm referring to depends on what you think of Point of Grace's music.