From Starbucks to mtvU: The Afters' Star Is Quickly Rising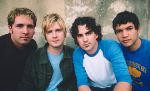 Who says coffee isn't good for you? At least it can be good for your music career. Musicians Josh Havens and Matt Fuqua of The Afters are continuing to find that out. The pair were toiling away at a Mesquite, Texas branch of the latte giant when they decided to combat their boredom with an impromptu concert for their customers.
Now, eight months after the release of their debut album, "I Wish We All Could Win," The Afters won an mtvU Award in the Streaming Video category. The trophies were handed out at New York City's famed Roseland Ballroom this month with Havens on hand to accept for the band.
The band's video for "Beautiful Love" beat out acts like Hawthorne Heights, My Chemical Romance and Aesop Rock to win the category. The college music channel is the largest television network created specifically for college students. It is broadcasted to more than 700 colleges across the nation reaching 6.5 million students.
The Afters didn't have much down-time to celebrate their win since they're currently on the road with Jeremy Camp and Bethany Dillon on the "Restored Tour."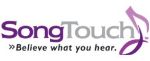 © 2005 SongTouch.com.  All rights reserved.  Used with permission.  Shop for gospel music and Christian church music downloads at  SongTouch.com.