Full Circle
reviewed by Russ Breimeier

Copyright Christianity Today International

2002

1 Jul

COMMENTS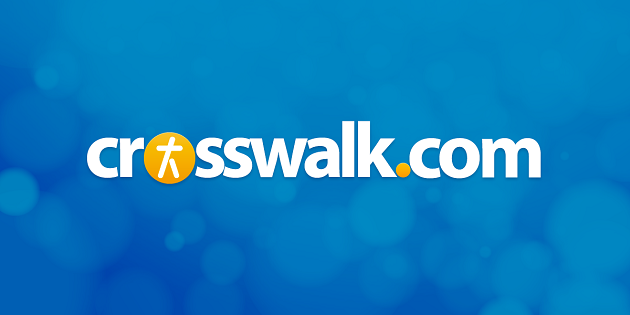 Sounds like … neo-classic pop/rock that features elements of The Beatles, The Byrds, The Clash, Elvis Costello, The Gin Blossoms, and the Foo Fighters
At a Glance … Full Circle is quite possibly Mike Stand's greatest work as a solo artist, featuring intelligent lyrics and catchy guitar rock.
Students of '80s Christian music will recognize Mike Stand's name as the founding member and frontman of the punk rock band Altar Boys. The talented songwriter and guitarist also recorded two solo albums at the end of the '80s, as well as two more albums in the mid '90s with his modern rock band, Clash of Symbols. Since then, Mike's devoted much of his time to his wife and two children. He also works as a music teacher in the Santa Ana, California Unified School District, and as a worship leader for Echoes of Faith [church] in Ontario, California. Fortunately, these jobs afford Michael W. Stand the opportunity to occasionally record an album, such as Full Circle, which is being billed as both a Clash of Symbols recording (their first album in seven years) and a solo album (Mike's first in twelve years). However long it's been, there's enough on Full Circle to make you wish Mike Stand would record more often.
Longtime fans of Mike's music know he's never fully abandoned the punk sounds of his early days. Both "Live" and "Always on My Mind" have a retro-punk-pop sound reminiscent of The Clash and Elvis Costello. There's also a healthy dose of Beatle-esque rock spread throughout the album. "Live" features a bass line worthy of Paul McCartney, and the acoustic sound of "The Hill" quickly recalls something John Lennon or George Harrison would have written back in the Fab Four's golden days. There's also a bit of the jangle-guitar-pop characteristic of The Byrds in songs such as "Song You Can't Tune Out." However, I'd call Full Circle more of a neo-classic rock album since Mike successfully fuses modern rock to the sound. If you're into the melodic pop/rock of bands such as The Elms and The Normals, be sure to check out "When You're Listening." Even more impressive are Mike's occasional leanings to grunge and Seattle power-pop, both natural progressions from the punk rock of the early '80s. Though he's surely in his 40s by now, Mike can belt out a raspy growl as well as Kurt Cobain (Nirvana) and Dave Grohl (Foo Fighters), especially on the heavy hitting "Bound to the Unknown." This is all the more impressive considering Mike also can sound as sweet and melodic as Derri Daugherty and Steve Hindalong of The Choir.
Clash of Symbols is a talented band, and Mike is outstanding as both a vocalist and a guitarist (he also plays keyboard, harmonica, and wash tub on the album). But what really sets Full Circle apart is the lyrical content, which is intelligent, poetic, and clearly Christian without being too wordy or trite. The title track is an accurate depiction of a contrite heart that's learned what the most important things in life are: "Forgive me, when I trade what is right for what is wrong / I assumed they had the best for me / We know what that spells out to be / For once in my life, I gave it a whirl / Throw the swine, before the pearls / Moved from this to that / Until it brought me back / Here I am, full circle." Or how about "Song You Can't Tune Out," written as Christ's perspective on grace and mercy: "Who took a beating and never said a thing? / Gave the blind a reason to look the other way? / You say you're not against me and no one's to blame / Then why do I keep hearing my name used in vain?"
Another one of my favorites is "When You're Listening," which centers on a conversation between Mike and a friend, succinctly explaining how faith comes to be: "From your vantage point, it's hard to see / With a change, you might see everything." The song "This Day Is Mine" is a smartly written reminder not to trouble ourselves with yesterday or worry about tomorrow, but rather only to concern ourselves with the present day God has granted us. The album's closer, "The Hill," offers a beautiful rendering of Christ's sacrifice at Calvary.
This is a great album, though I do have one gripe with it. Despite all the talent involved and Mike's strong songwriting skills, the album could stand for some more variety. Punk-influenced melodic modern rock is clearly Mike's forte, but it comprises a huge chunk of the album. The title track stands out as a ballad, but the album never shifts gears again until the final two tracks, the rhythmic acoustic sound of "The Hill" and an acoustic rendition of "Full Circle" as a hidden track. It's easy to imagine some of the other songs on the album reinterpreted with different arrangements or tempos without resorting to overproduction; a couple Beatle-esque art-rock arrangements would have nicely rounded out the disc. That's not to say Bob Harty and Gene Eugene (who helped Mike conceptualize the album before his death in 2000) failed at producing a well-performed, solid rock album. It's merely an observation of the one thing that separates "great" from "outstanding," for me at least. Fans of melodic guitar rock or just intelligently written Christian music will still thrill to Full Circle.