Furthermore – From the Studio : From the Stage
reviewed by Russ Breimeier

Copyright Christianity Today International

2003

1 Feb

COMMENTS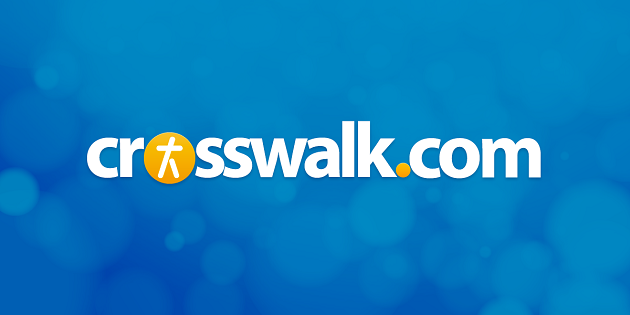 Sounds like … the popular rock band offers two discs — an acoustic studio album of reinterpreted classics and a few new songs, as well as a live album taken from their current tour
At a Glance … the live album's adequate at best, but it's the studio album that makes Furthermore appealing and worthwhile for fans.
2002 proved to be a shining chapter in the growing legacy of Christian rock band Jars of Clay. Their fourth studio effort, The Eleventh Hour, was widely hailed as their best work since their landmark debut of 1995. Jars of Clay's subsequent tour confirmed the strength of their new material, as well as their growing musicianship on the stage. The results were sublimely captured on DVD and video with 11ive: Jars of Clay in Concert. Word has it that the guys have already returned to their studio, hard at work on a new album to be released before the end of 2003. In the meantime, Jars of Clay appeals to their fan base with a new double disc of old and new, entitled Furthermore – From the Studio : From the Stage.
The Stage disc is a fifty-three minute highlights reel from the band's current tour. From their time touring with Sting back in 1996, Jars of Clay gained an appreciation for performance — to not simply duplicate their album, but to reinvent the songs live and demonstrate their musicianship. Anyone who's seen this band more than once already knows that they change many of their songs from tour to tour. "Crazy Times," for example, has improved rock texture to it, and the disc's highlight is an impressive ten-minute rendition of "Worlds Apart" that evolves from simple acoustic guitar accompaniment to a full band sound with a worshipful conclusion. Additionally, this recording presents a rare performance of Jars backed with a string section, recreating the drama of "Flood" and the Celtic stomp of "Like a Child." The gospel tinged "I'm Alright" features backing vocals by the Darwin Hobbs Choir, who continue to sing after segueing into "Revolution." There's even an unexpected performance of "This Road" (from City on a Hill) included for those looking for a surprise treasure.
Yet despite these highlights, From the Stage is fairly meat and potatoes overall. For all of their impressive tinkering with their songs in concert, half of the tracks on this disc are merely faithful recreations of songs from The Eleventh Hour, such as "Fly" and "I Need You." Nor is the sound of the recording full enough to recreate the concert experience with your home stereo — "Revolution" in particular lacks low end and sounds too tinny. On top of that, it seems clear that the live album was created as an afterthought, a simple audio reproduction of the video. If a band is going to include songs with audience participation on a recording, the audience has to be mic'd. It's too frustrating to listen to the end of "Like a Child," when lead singer Dan Haseltine drops out for a number of lines and encourages the audience to sing. The resulting gaps of silence are deafening. Similarly, Dan drops out every other word from a well-known line in "Flood" while playing with the audience, resulting in his singing "Can't … feet … the … " This works much better when you watch the video and see Dan interacting with the concertgoers, but not when you only have the audio to rely on.
Aside from the improvements to the audio production, From the Stage also would have benefited from additional tracks to round out the concert experience. Some occasional humor and banter, especially the band's funny rendition of Cyndi Lauper's "Girls Just Wanna Have Fun," would have revealed more of their personality and stage presence. Additional concert highlights like "The Edge of Water" and "Collide" would have varied their repertoire. Instead, "The Eleventh Hour" is featured twice, once on the live disc and once on the studio disc. From the Stage is only mediocre, a satisfactory live album that just doesn't stand as well on its own compared to the excellent DVD/video, which better represents the band's beloved songs both old and new.
Which brings us to From the Studio, an impressive disc that reinterprets the band's old favorites into "something beautiful" and new. Like Ginny Owens on her recent Blueprint EP, Jars of Clay have transformed seven of their songs into more acoustic and organic arrangements. Unlike previous acoustic bonus discs from Jars, this disc is a purely studio creation, mixed by the great Jacquire King (Smash Mouth, Third Eye Blind). Some tracks like "Something Beautiful" and "Love Song for a Savior" are simply the same arrangement as the original with elements of acoustic orchestration. This is especially effective on "The Eleventh Hour," in which mandolins and a hammered dulcimer replace the electric guitars and piano hook of the original. More impressive is the longtime favorite, "Liquid," which is dramatically transformed into a softer, more brooding and haunting song, built around a simple piano by keyboardist Charlie Lowell. Likewise, "Overjoyed" is much jazzier than the original from the Much Afraid album. Performed with acoustic guitars, brushed drums, a plucked upright bass, and a smoky piano, it's a bit reminiscent of the classic rock band Traffic. Other highlights include a slightly livelier and improved rendition of "Frail," and a short, stripped-down version of "Needful Hands" from the Exodus worship project.
From the Studio is completed with three intelligently written, all-new songs. "The Valley Song (Sing of Your Mercy)," a natural response to their hit "Fly," is a worshipful folk song of faith and patience in the aftermath of sorrow. The darkly acoustic and sparsely arranged "Dig," a cover of an old Gene Eugene song, is even more melancholic, asking "Will the eagle fly if the sky's untrue? / Do the faithful sigh because they are so few?" This is immediately followed by the artful "Redemption," which offers a profound look at grace and hope — "We're looking at redemption / It was hidden in the landscape / Of loss and love and fire and rain / Never would have come this way / Looking for redemption." All three tracks sound like lost gems from the Much Afraid sessions — acoustic, sad, subtle, and smart. The live hits of From the Stage will appeal to some, depending on your expectations, but it's clearly From the Studio that makes Furthermore a necessary delight for Jars of Clay fans.