German Rocker Mixes It Up on Self-Titled Stateside Debut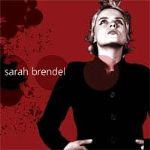 Artist:  Sarah Brendel
Title:  "Sarah Brendel"
Label:  Inpop
Sarah Brendel may be new to American audiences, but in her native Germany she's spent the past three years building quite the profile in the national pop/rock scene. In addition to spending months on end climbing airplay charts, she scored the soundtrack standout "Take My Heart" for the motion picture "The Poet" and performed for an audience of 100,000 in the city of Stuttgart's world class stadium.
You could call Brendel a rock chick, but that's somewhat narrow when you consider that no two songs on her U.S. debut are alike. Brendel mixes it up with a little sweet, a little crunch, a little punch.
"Commodity," the opening track, begins with a Duran Duran-esque hook, then morphs into a delicious modern rock offering. "Turn" is a smoother ballad with serene strings and meditative vocals. The rich "Pardon Me" serves up a cry for the mercy of God. And Brendel uses inspiration from musical influences Bob Dylan and Larry Norman to spice up the sonic mix on "King I Love," a no-apologies, folksy gospel in which she declares her simple affection for Jesus.
Put all the differing flavors together, and you'll find the singer/songwriter has one distinct advantage on this disc: her lyrics. It's possible that Sarah Brendel will make a few "misheard lyrics" lists because she is difficult to understand at first. But stop, savor and listen – you'll be rewarded. Her word mixtures and unusual, compelling descriptors bring out the sparkle in the language, despite her heavy accent: "Now the ocean's burning/ but I will soothe the flame/ I got a message from over the moon/ now I know I got the fire to conquer the gloom."
Brendel's fresh, energizing prose will quench the thirst of anyone hoping for something beyond the bland, recycled phrases of the past.

© 2005 CCM Magazine.  All rights reserved.  Used with permission.  Click here to subscribe.