Ghosts
reviewed by Russ Breimeier

Copyright Christianity Today International

2003

1 Oct

COMMENTS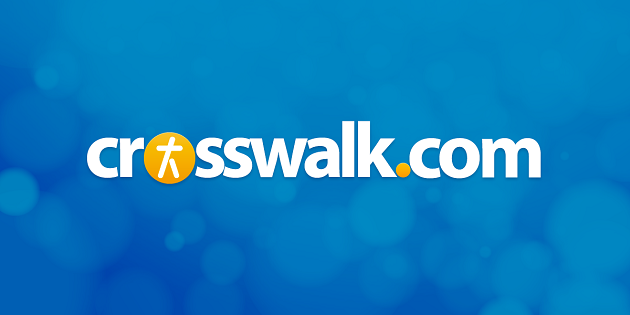 Sounds like … strongly anthemic and ethereal modern rock that draws comparisons to Coldplay, Zwan, Switchfoot, and early Radiohead
At a glance … believe the buzz—the beautifully crafted songs of Sleeping at Last are sure to make this band one of the next great success stories in both Christian and mainstream music.
You never know when an artist might break big. It could be someone from your hometown, perhaps even from your neighborhood or church. And for artists, there's no telling what circumstances and opportunities might launch a music career.
Case in point: Sleeping at Last, comprised of lead vocalist and guitarist Ryan O'Neal (not the actor), his brother Chad on drums, and bassist Dan Perdue. I first heard the band through a friend and coworker, who mentored them as a youth pastor at his church near our office in the Chicago suburbs. Both their debut EP and 2001 album Capture are fine examples of emo-rock, undoubtedly inspired by the band's love of Sunny Day Real Estate. Recorded at Wheaton College, also near our office, the indie projects gained attention throughout Chicagoland and beyond, and the buzz grew even more when they played at the Cornerstone Christian music festival. But did anyone really expect them to rise above independent status?
Billy Corgan did. The legendary artist behind Smashing Pumpkins happened to be in the audience at the Chicago club where Sleeping at Last was the opening act. Figuring it couldn't hurt, the band gave Corgan a copy of their CD and went on their way. The next day, they received an enthusiastic call from their musical hero, who soon became their artistic mentor. (One wonders if Sleeping at Last hasn't in return played a role in Corgan's apparent newfound interest in the Christian faith.) Eventually, buzz spawned from Corgan's involvement led to a contract with Interscope Records and a national tour with Switchfoot to promote their national debut, Ghosts, produced by Bjorn Thorsrud (Dandy Warhols, Smashing Pumpkins) and mixed by Alan Moulder (U2, Nine Inch Nails).
On Ghosts, Sleeping at Last generally ditches the aimless emo-rock in favor of anthemic and ethereal modern rock comparable to Coldplay and early (less experimental) Radiohead—not to mention Switchfoot, Denison Marrs, and Zwan (Corgan's short-lived follow-up to the Pumpkins). Ryan O'Neal has a terrific voice, plaintive like Radiohead's Thom Yorke, yet soaring like Coldplay's Chris Martin. It's rock made beautiful by string arrangements, atmospheric keyboards, and floating guitars. "Hurry" is a perfect example, a gentler cousin to the Pumpkins' "Tonight." The thunderous "Night Must End" shows their rocking side, similar to the Pumpkins and Radiohead as O'Neal sings, "Teach me to create a beautiful past that makes you proud."
Lines like that demonstrate the band's fresh and poetic approach to spiritual subjects. "Say" distinguishes between religion and faith, contrasting the complexity of legalism with the simplicity of grace: "They impose the endless fight to always be perfect/It seems they have been chosen to be above the rest/But the contradiction stands between these perfect lives/And the words that they've misread." Later on, O'Neal sings, "The landscapes of being are endlessly competing, back and forth/For an answer to existence that we can understand/Perhaps we're looking too closely." The pretty jangle pop of "All That Is Beautiful" seems to be about the church's isolation from the world: "All that is beautiful will not be beautiful to me unless it's perfect/Outside of these walls is an awful place, as far as I can tell."
"Currents" is a prayerfully worded rock anthem that effectively uses the drowning-at-sea metaphor, and the title track is as haunting as some of Radiohead's work in its plea for redemption: "God will you help us understand the meaning of it all?/Will you send your angels down to us at our every call?" In "Brightly," the band abstractly captures the struggle with sin and grace: "We rise and fall from you … May we learn from the signals of our past/The sharpest words we cast/And begin again." The similar sounding "Slowly, Now" describes our gradual conforming to Christ's holiness, while the album's closer, "Trees (Hallway of Leaves)," suggests that "the darkest of fights prove we're almost there," encouraging the listener to follow and believe.
The ideas are not spoon-fed on Ghosts, but that's the appeal. Sleeping at Last requires you to think and feel, but it's clear where they're coming from, considering their background. Some artists share simple expressions of faith. Others, like this band, are destined to express their faith beyond the Christian subculture to those who have ears to hear. I have no idea how far these guys will go in mainstream music, but considering how well Christians have received bands such as Coldplay, U2, and Lifehouse, Sleeping at Last seems bound for greatness as soon as audiences catch wind.