Girls of Grace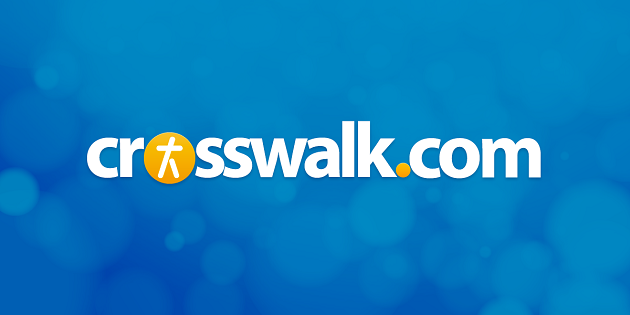 Sounds like … enjoyable contemporary pop music from some of your favorite female artists, tainted at times by recycled worship production
At a Glance … Point of Grace teams up with a children's choir and a bunch of leading ladies in Christian music to deliver a ten-song soundtrack for their upcoming Girls of Grace conferences.
Looking back on a decade together, Point of Grace group members don't consider their 25 #1 radio singles, Grammy nominations, or television appearances on prominent channels such as CNN and VH1 the most important part of their music career. They don't value most the concert halls they've packed night after night or the gold and platinum records that adorn their walls at home. Instead, Shelley Breen, Terry Jones, Heather Payne, and Denise Jones are most thankful for the way God has used their group to minister to others, especially teenage girls.
Indeed, Point of Grace could have released another studio album, hit the road in support of the project, and then met face to face with the many girls who approach them for advice. Instead they wanted to offer something a little different-and deeper-to their young fans. With their new Girls of Grace conferences, the fab foursome will be able to present a concert aimed specifically at the younger portion of their fan base, and also include speaking sessions, periods for praise and worship, and even time for fun and fashion tips. The Girls of Grace record serves as a soundtrack of sorts for this new ministry venture.
The project features three new songs from Point of Grace along with contributions by Nichole Nordeman, Out of Eden, Joy Williams, Christy Nockels of Watermark, Rachael Lampa, Jennifer Deibler of FFH, Jaci Velasquez, and Jill Phillips. Throughout the recording, you'll also hear young girls' choirs, including singers from the Tennessee Choral Academy and Mercy Ministries of America. (Think Songs from the Loft with an all-girl slumber party atmosphere).
"My Heart Is Set on You," "All I'll Ever Need," and "The Love of Christ" mark Point of Grace's contributions, all of which feature the group's typical vocal harmonizing. The first from the trio consists of typical Nashville-generated acoustic guitar parts and a camp-like backing chorus from the girls' choir. Although those backing vocals are spirited, they do little to save an otherwise uneventful song. "All I'll Ever Need" also is bogged down by an overly sterile studio sound, but this time the choir's angelic contribution meshes quite nicely with the quartet's already appealing harmonies. "The Love of Christ" is the most energetic submission from the trio, and while it won't necessarily score points for clever musicianship or daring vocal arrangements, I can envision the song earning a favorable showing when performed live at the conferences.
The slightly more adventurous material comes from the likes of Out of Eden, Rachael Lampa, Joy Williams, and to a certain degree, Christy Nockels of Watermark. Out of Eden puts a subtle urban groove under "Every Move I Make," while Lampa adds a mild Latin flavor to her upbeat composition "Promise My Prayers." Williams ends the project with a bang, soaring through the ballad "Live to Worship," with her pristine pipes truly rising to the occasion. (The fact that Lampa and Williams are both in their teen years helps add authenticity to their contributions, allowing young listeners to look to them as role models). Nockels, although slightly older, conveys "Breath of God" with relevance and vocal strength, despite the simplistic arrangement.
Less desirable cuts include Nicole Nordeman's reworking of Dennis Jernigan's "You Are My All in All" and Jennifer Deibler of FFH's "In the Calm." Nordeman usually shines with a passionate voice, but like Deibler, seems as though she's going through the motions. In addition, "Trust in the Lord" is a less than flattering duet between Jaci Velasquez and Jill Phillips. Of course, it's difficult to live up to the poignant version of the song on Sixpence None the Richer's 1993 release, The Fatherless and the Widow.
As is typical of a lot of Christian worship, don't expect grand surprises or musical innovations. It's doubtful that groups such as Point of Grace ever will leave the safe haven of their winning formula. However, the real focus of this album isn't musical exploration but a passion to revive and empower a generation of young Christian girls. The fact that each female on the album has the ability to let her Christian example influence the lives of young people is reason enough to support the project. "We get hundreds and hundreds of letters a year from girls wanting our opinions about things," notes Terry. "They come to concerts and want to talk to us afterward about issues they're facing, and we begin to feel a need to help them on a larger scale." Let's all pray the upcoming Girls of Grace conferences, and the supporting album, allows them the opportunity to do just that.