Glorify Edify Testify
reviewed by Russ Breimeier

Copyright Christianity Today International

2001

1 Jan

COMMENTS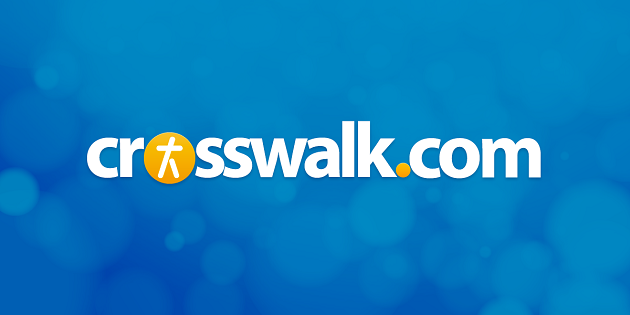 Sounds like … inspirational Christian pop with tight vocal harmonies and hints of rock, country, and southern gospel
At a Glance … the latest from The Martins is a pleasant and diverse collection of worship favorites that stands a step above your usual inspirational pop.
Siblings Jonathan, Joyce, and Judy have been recording together as The Martins for more than 10 years now. Their southern-gospel-based vocal pop has earned them much critical acclaim as well as several Dove awards. Some have said that The Martins represent the next generation of southern gospel artists, which really means they're making southern gospel more pop-friendly, just as Shania Twain, Faith Hill, and the Dixie Chicks have done the same with country music. Like many good Christian pop groups these days, The Martins have released their own praise and worship album.
The appeal of Glorify Edify Testify, however, is its diverse exploration of worship songs over the years, ranging from old church hymns and classic southern gospel, to contemporary praise and worship. Just as appealing is the way The Martins are able to skillfully shift from straightforward Christian pop and inspirational ballads to country music and southern gospel. There's an upbeat, guitar-based remake of the classic hymn "Standing On the Promises," a cover of the hymn "My Jesus I Love Thee" that's reminiscent of Selah, a light country version of the standard "Jesus, I Am Resting," and a delightful a cappella rendition of "Redeemed" that highlights the vocal talents of The Martins. Of the more contemporary tracks, there's a rhythmic, straight time gospel rock version of Michael W. Smith's "Great Is the Lord," complete with an exciting gospel choir part in the latter half of the song. The Martins also cover Delirious' new classic "I Could Sing of Your Love Forever," maintaining a laid back acoustic pop feel similar to Billy Sprague's cover of the song. I also liked the new worship song, "Lord Most High," which has a powerful Vineyard worship sound to it. Southern gospel fans will appreciate the country feel of "So High" and "Settle On My Soul." I also liked the beautiful new inspirational ballad "Healer of My Heart," which sounds like something out of a Broadway show.
One of the album's weaker moments is Michael English's "In Christ Alone," which still sounds like mediocre Christian pop to me, even with The Martins covering it. The new worship song, "You Are Holy," is basic Christian pop with the typical "You are holy, worthy" chorus. Of course, listeners will be most impressed by the beautiful harmonies of the sibling trio, which are as close-knit as 2nd Chapter of Acts ever was. The Martins use their vocal skills and diverse musical background to transform the familiar into something new for a consistent 15 tracks (nearly 60 minutes of music). If your tastes lean towards softer, inspirational pop, I recommend the latest from The Martins as one of the better albums available, thanks to a rather diverse range of worship styles.