Glory Defined
reviewed by Russ Breimeier

Copyright Christianity Today International

2004

1 Apr

COMMENTS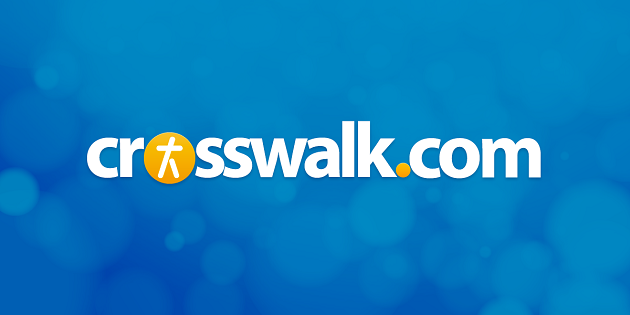 Sounds like … a hybrid of Sonicflood's worshipful modern rock with the lite neo-grunge pop of Jeremy Camp, Todd Agnew, Kutless, and Three Doors Down
At a glance … if you like their hit song "Glory Defined," you may want this EP—but steer clear if their sound seems tired and clichéd to your ears
Track Listing
Glory Defined
Show Me Love
Free
The Space In Between Us (unplugged)
All You Ask of Me (unplugged)
Glory Defined (alternate version)
As the music industry tries to find new ways to break in new artists, we're seeing more and more introductory EPs (in some cases, a 2 or 3 song CD single). So far, Building 429's early success will ensure them a full-length album later in 2004.
The North Carolina quartet started in 2000, taking their name from Ephesians 4:29, which encourages believers to build each other up. Over the last three years, the band played more than 400 concerts and sold more than 6,000 copies of their independent project. After signing with Word/Warner, the band now tests the waters with their Glory Defined EP. The title track has already hit No. 1 on Christian Radio Weekly's Adult Contemporary radio chart, the fastest to do so in CRW's history, remaining there for multiple weeks.
There must be something truly unique about this band's sound, right? Well, here's the hardest part of being a critic—and of coming across like cranky (but honest) American Idol judge Simon Cowell. I've listened to this 23-minute disc several times, and I don't have a clue what the buzz is all about. If you're a fan of the band or of their hit song, you might want to stop reading now—with the understanding that I simply don't get it. Feel free to buy this $7 EP, knowing you'll find more of the same as their radio hit.
This band seems tailor-made for Christian radio today, which might explain the mixed reactions to their music. They sound like a safe, stale hybrid of Sonicflood-styled modern worship with the lite, watered-down neo-grunge pop of Three Doors Down—and that's precisely the point. It's the sort of thing that has made Jeremy Camp, Kutless, and Todd Agnew so popular, except those artists are easily much better than this. Lead singer Jason Roy sounds like a cross between Camp and Third Day's Mac Powell, which makes the band suitable for predictable youth group-friendly worshipful rock. In short, Building 429 is been-there, done-that.
"Glory Defined" is a prime example. The warmed-over music is driven by the notion that we won't have the faintest idea of what God's glory really is until we see him face-to-face in heaven someday: "I'll wake up to find your glory defined/I will finally bow at your feet/I will lift up your name in honor and praise/When I cross over Jordan, I know that I'll be running home to you." True enough, but am I the only one who hears this as a tired knock-off of MercyMe's "I Can Only Imagine?" An alternate version of the song closes out this six-track disc for those who can't get enough of it.
Unfortunately, the other four songs are too similar to "Glory Defined." "Show Me Love" sounds exactly like it, with Roy longing to be more like Jesus. "Free" is thankful for freedom in Christ, and "The Space in Between Us" hopes to eliminate that which separates us from God. "All You Ask of Me" offers the most food for thought: We needn't worry about failing God's plans, but rather be faithful in the small things he's entrusted us with.
If Building 429's music is truly bringing hearts closer to Jesus, then I am truly elated as a Christian. But as a musician and a critic, I can't say this bodes well. Quite simply, Building 429 is further proof that there are two different audiences in Christian music with a wide disparity in aesthetics. Spiritually and artistically speaking, some are looking to be challenged or stimulated, and others seek to be comforted. As we all know, steady consumption of comfort food is rarely good for the diet.