GMA Music Awards Hosts Named for 2006 Show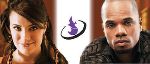 The GMA Music Awards (a.k.a. the Doves) are still months off, but the planning has already begun. While the next batch of statuettes that reward excellence in Christian music won't be handed out until April 5, 2006, Kirk Franklin and Rebecca St. James have signed on the dotted line to host Christian music's biggest night.
"Few in gospel music have both the gifts of music and speaking that Kirk and Rebecca possess, making them a perfect pair for hosting the GMA Music Awards next April," says John W. Styll, president of the Gospel Music Association (GMA) and executive producer of the awards show. "Their musical styles and journeys are different, but they share a common charisma that has gained them admiration and respect worldwide."
The GMA, the Christian music trade association behind the awards, wanted to get the word out early, allowing as many people as possible to plan to attend the annual awards show, based in Christian music's unofficial hometown of Nashville. The 37th Annual GMA Music Awards will take place at the famed Grand Ole Opry House and the awards are open to the public, with tickets available for purchase online at www.gmamusicawards.com.
Nominees will be announced in Nashville on February 1, 2006, and will cover 44 categories. The GMA Music Awards will also be televised in national syndication beginning on Easter weekend and running through May 21, airing on network affiliates and independent stations nationwide, with an expected audience reach of at least 75 percent of U.S. television households.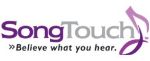 © 2005 SongTouch.com.  All rights reserved.  Used with permission.  Shop for gospel music and Christian church music downloads at  SongTouch.com.