Go Get Your Life Back
reviewed by Russ Breimeier

Copyright Christianity Today International

2002

1 Mar

COMMENTS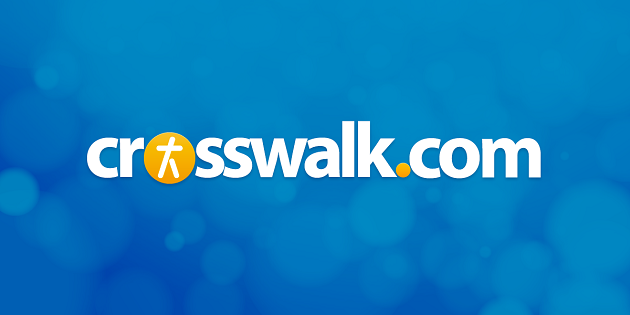 Sounds like … contemporary gospel with funk, pop, and modern rhythm-and-blues influences
At a Glance … the encouraging spiritual theme can be a little too repetitive and trite at times, but the energetic musicianship and melodies make the latest from D. Lawrence & Tri-City an exciting gospel release.
A graduate from the Cincinnati Conservatory of Music, Donald Lawrence is a proven talent in gospel music as a singer, songwriter, and producer. After getting his start as the musical director on recording-artist Stephanie Mills's tour, Donald has since gone on to work with artists such as Kirk Franklin, Peabo Bryson, En Vogue, Daryl Coley, and the late, great Thomas Whitfield. In the early '90s, Donald began his association with the esteemed Tri-City Singers, a community gospel choir from North Carolina. During the time he's served as their choir director, the Tri-City Singers have earned numerous awards and nominations. Their previous album, tri-city4.com, was their most successful album to date, spawning the crossover hit single "Testify." Go Get Your Life Back is the exciting gospel follow-up, which also will earn attention for its mission of encouragement in the wake of the catastrophes of 2001.
Most of the new album was recorded live at the University Park Baptist Church in Charlotte, North Carolina. The band on these tracks is truly stunning, one of the best I've heard among all the recent gospel albums. All you need to do is listen to the first track, "The Best Is Yet to Come," with its funky bass, punchy horns, and thick Latin-esque percussion to see what I mean. This is followed by "Seasons," which begins gently with acoustic guitar and Donald's beautiful soulful vocals, then slowly builds with the band, the swelling chorus of the Tri-City Singers, and the guest vocals of one of Donald's "definitive musical influences," Bishop Walter Hawkins. Speaking of Walter Hawkins, the album includes a pretty cover of his classic pop song "Lord, I Try." The featured vocalist, Erica Bratton-McCollough, sounds like a young Whitney Houston in this performance.
Donald also collaborated with another gospel legend for "Bless Me (Prayer of Jabez)." The song was co-written by Andrae Crouch, and it's the wonderful melody that carries the well-known words of the song. "Can I Lay in Your Arms" may be my favorite track on the album for its haunting melody, simple acoustic guitar, and piano accompaniment. The variety in arrangements — ranging from simple acoustic guitar to full band with brass and keyboards — proves Donald's skills at arranging and writing. Additionally, there are four new studio tracks spread throughout the album. Among them, my favorite is "I Can't Complain," which is vintage Donald Lawrence with a pulsing R&B groove to carry his message of giving thanks to God for what we have.
I'm all for an album designed to encourage and comfort people through trials, especially those of the 9/11 tragedy. However, Go Get Your Life Back has too many songs that essentially say the same thing — "I know you're going through hard times, but things will get better for you." This would be fine for as many as two or three songs on the album, or if the subject were approached from different angles in different songs. When it becomes the exact theme for half of the album's 11 tracks, I think it gets run into the ground a bit. Some of the expressions of encouragement seem a bit clichéd and trite too. For example, "The Best Is Yet to Come" tells us that "today is the first day of the best days of your life." In the song "Seasons," Donald compares life to a bank investment with the words "I know you've invested a lot, and the return is slow?." I don't mind yet another song about the Prayer of Jabez either, but "Bless Me" is followed by "Keep on Blessing Me." Some more diverse words of encouragement and praise would have been welcome. I'd call this a brilliant gospel album if the lyrics were at the same level as the music and the performances. Still, those most in need of an encouraging word will surely find comfort in these songs. With vocal performances and arrangements that rival Kirk Franklin's work, expect Go Get Your Life Back to gain a large audience among gospel music fans, touching the hearts of thousands.