Good Monsters
reviewed by Russ Breimeier

Copyright Christianity Today International

2006

1 Sep

COMMENTS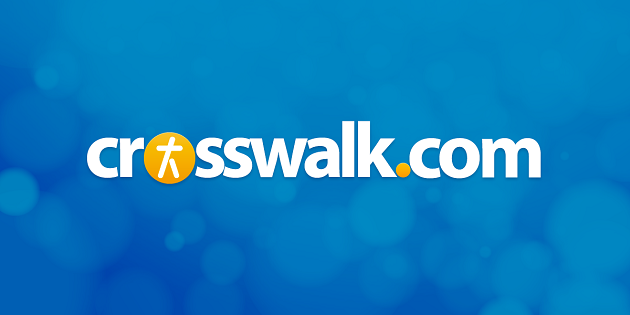 Sounds like … alternative pop/rock with strong folk influences, comparable to Gomez, Guster, Coldplay, Toad the Wet Sprocket, Counting Crows, and at times, Johnny Cash or Lost Dogs
At a glance … another consistently excellent album from a consistently excellent band, Good Monsters offers provocative poetry and varied instrumentation over accessible melodies
Track Listing
Work
Dead Man (Carry Me)
All My Tears
Even Angels Cry
There Is a River
Good Monsters
Oh My God
Surprise
Take Me Higher
Mirrors & Smoke
Light Gives Heat
Water Under the Bridge
Jars of Clay always seems dogged with talk of "returns"—returning to the sound of their landmark 1995 debut, returning to more "fun" songs, or in the case of this album, supposedly returning to their rock roots. Seems like people keep expecting this band to go backwards, when it's so much more interesting to watch them press forward. Though Jars never strays far with their sound, they're continually pushing themselves, offering just enough experimentation to give a different character to each of their releases.
That's not to say that Good Monsters is a radical departure for the band. Musically, the album combines the alt pop/rock of 2002's The Eleventh Hour and the Americana style of 2003's Who We Are Instead. Some of the songs are even reminiscent of what they've done before. For example, despite a slightly more country feel, "Even Angels Cry" resembles Eleventh Hour's "Silence" as an ethereal ballad that offers comfort amidst grief. And while the album is indeed a return to rock, there's nothing quite as loud or furious as "Revolution" or "Flood."
Therefore it seems unfair to unequivocally declare Good Monsters the best album by Jars of Clay, lest we diminish similar past work of similar excellence. But this is one of the few bands that has more or less remained consistently excellent over their twelve-year history, providing songs that are catchy, interesting, and sometimes challenging.
If there's anything that sets apart Good Monsters from previous efforts, it's the darker musical and thematic tones. The album wrestles with the dichotomy of human nature—accepting the Good News with the bad, reconciling our capability for both depravity and integrity. This is naturally reflected in the title track, as well as the unusual cover art and photos, which portray the Jar boys as dirty, matted, seemingly hollow creatures filled with junk.
Good Monsters may be the grittiest effort from Jars so far, as well as their most open and vulnerable—at least as much as Who We Are Instead. They seem more conscious about it with this effort, zeroing in on the emotions that underlie brokenness, and then journeying past it. At times, this leads to some lyrics that are hard to grasp. It's difficult to discern the theme of awakening from complacency in the contemplative sounding "Surprise." Others are more accessibly poetic. The single "Dead Man (Carry Me)" doesn't seem explicitly spiritual enough for Christian radio to embrace, but most will likely comprehend the song's longing for restoration. It makes Good Monsters best suited for those with a taste for the introspective and impressionistic, as opposed to those who prefer spoon-fed songwriting.
Combine this provocative lyricism with the varied song styles, and you'll see what I mean about Jars giving different character to their songs and albums. "Dead Man" is delivered with a retro '80s pop feel reminiscent of The Romantics or David Bowie, the title track retains a Brit rock feel, and "Work" has an earnest rock drive while conveying desperation to escape loneliness. The African Children's Choir is featured on "Light Gives Heat," which challenges us to serve our African brethren with love and dignity.
Elsewhere, the band fuses rock with Americana for an excellent cover of Julie Miller's melancholic-yet-hopeful hymn "All My Tears," and "There Is a River" demonstrates a similar bluegrass pop hybrid. Leigh Nash lends her vocals to "Mirrors & Smoke," a track you can imagine Johnny Cash performing with his wife June. Considering the nature of the duet, is it merely a romantic two-step, or does it perhaps reveal the bond of unconditional love between God and man?
And then there's the album's clear centerpiece, "Oh My God," a three-part epic that begins with a fragile sounding Dan Haseltine, exploring his head voice while echoing the fears and uncertainties of Job, David, and most anyone else with worldly struggles. From there it develops into the mother of all dynamic builds, crying out to God while questioning faith and listing common causes for doubt. This unbelievably powerful song is the band's new "Worlds Apart"—a creative expression of meeting God wherever we are, offering so much to mull over lyrically.
Jars of Clay's best album? Maybe. I happen to love The Eleventh Hour and Who We Are Instead, even if they haven't sold as well as the band's earlier works. It might be this album lives up to the hype surrounding it, or perhaps people are finally catching up and giving due recognition for this band's creative development over the last five years. In general, Good Monsters is everything we've come to expect from Jars of Clay, and I for one couldn't be happier.
Copyright © Christian Music Today. Click for reprint information.