Gospel Courses Through Kevin Max's Blood
Andy Argyrakis

CCM Magazine

2008

1 Feb

COMMENTS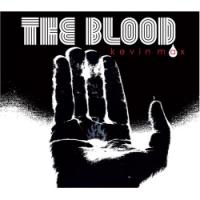 Artist: Kevin Max
Title: The Blood
Label: Infinity
Christian music's chameleon-like combination of David Bowie, Bono and Morrissey throws fans for yet another loop with a highly stylized batch of rollicking roots music that unconventionally flashes back to old school gospel. As a result, Kevin Max's latest solo CD is truly an ambitious return to form in both spiritual and creative contexts, backed by a little help from several famous friends.
The disc opens with Max crooning like Johnny Cash throughout the vintage vinyl scratches of "The Old Rugged Cross." He continues channeling those influences on a poignant duet with The Man in Black's sister Joanne Cash during "One Way-One Blood," and revisits the late great's recent interpretation of "God's Gonna Cut You Down" under the tweaked title "Run on for a Long Time" (featuring soulful duet accompaniment from American Idol alum Chris Sligh).
"People Get Ready" (with Mary Mary's Erica Campbell) leans even further in the R&B direction, though "Up Above My Head I Hear Music in the Air" switches gears entirely to showcase the bluegrass triple team of Max, an earthy Amy Grant and her furiously finger-picking husband Vince Gill.
Yet the disc's ultimate home run is a somewhat unexpected (albeit inevitable) reunion of dcTalk, who pick up right where they left off on "The Cross," the perfect end cap for a wildly enriching and adventurous album.






© 2008 CCM Magazine. All rights reserved. Used with permission. Click here to try a free issue.