Gospel Music Week, Day 2
Matthew Turner

Music and Entertainment Editor

1901

24 Apr

COMMENTS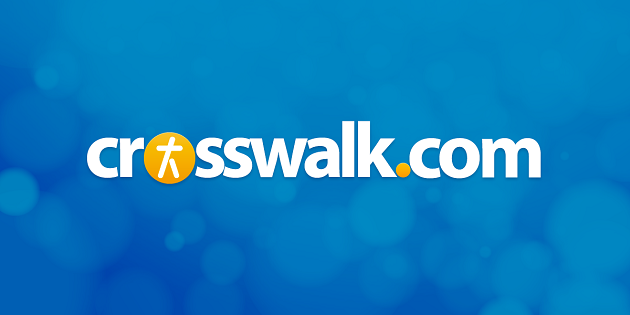 Life is good here in Music City. It's terribly windy, but the weather is sunny and in the 80s. Gospel Music Week is in full force. The big kick-off was on Sunday night with the Worship Service lead by Michael W. Smith. There was also a choir at the event that included the artists, Point of Grace, Amy Grant, Kelly Minter, the Katinas, Paige, Rachel Lampa and Pete Orta. The event was inspiring to say the least. It's really great to start the week off with encouragement, hope, peace and worship music.
One of the highlights of Gospel Music Week is the Songwriter's Showcase. This event gives the writer a chance to talk about his or her song and share the story that prompted them to write the words and the music. This year the songwriters included Nicole C. Mullen, Steven Curtis Chapman, Fernando Ortega, Nichole Nordeman, Ginny Owens, Michelle Tumes and many more. Most of the writers are either Song of the Year nominees at this year's Dove Awards or were listed at the top of the year-end charts.
Monday morning brought many interviews with artists. I had the chance to ask a few of the artists their best advice on surviving GMA Week ... here's what a few had to say ...
Sarah Groves: "Lot's of naps" (Laugh) "I started the week meditating on Scripture and my real purpose for being here."
The Elms: "Don't show up! I'm kidding. No, really you need to put this whole week into perspective. It's really busy and it seems like there is a lot of business stuff going on, but those things are necessary in order to get music into the hands of listeners. We're having a blast. This week is a lot of fun."
Third Day: "Hide. I'm being sarcastic, Give me a minute and I will give you a great answer ..." (Laughter)
We'll have more advice from artists in a Crosswalk.com article very soon!
Here's the news ...
Third Day's "Offerings" has gone gold. That means it has sold more than 500,000 copies nation wide. They are ecstatic about this feat. Third Day's new album hits stores in the fall. Mac tells me to expect more of a rock album with a few surprises thrown in. I stopped by the Street Level Artist Agency's Showcase. I got to hear Ashley Cleveland display some of her new songs from her upcoming album. The new stuff is amazing. Phil Keaggy and Wes King performed a few songs together. Bryan Duncan and Ashley got together for an old blues standard. The encore included the entire cast getting together and singing some Beatles favorites. This was a very classic moment.
Tonight's big Word
Entertainment
showcase, held at the Ryman Auditoriam, was hosted by Point of Grace and Nicole C. Mullen. Both POG and Nicole sang songs from their forthcoming albums. POG's new album releases on May 1st and Nicole's hits stores this fall. I got to hear new artists Paige, Pete Orta and Ben Glover. Paige blew the crowd away. What a voice! She is going to be quite the entertainer. Out of the Grey debuted their new song, "Shine Like Crazy." Look out radio. You guys have got to play this song. The evening was closed by none other than Mary Mary singing their hit "Shackels." Needless to say I was dancing like a fool. These girls can sing. I'll have pictures of the event on the site very soon.
I ran into Cindy Morgan. She looked amazing. She was all dressed up in camel-skin pants and a light blue top and sporting a new doo. Her new project is out in August. She is very excited and humbled to be back at GMA. If you remember, Cindy has had a very mixed year with the birth of her new baby girl and the passing of her father early last year. She seems to have grown from the pain and the joy that she has experienced. I can't wait to hear what God has put on her heart.
Today I'm interviewing the Newsboys, Nichole Nordeman, Paige and Avalon. More to come!
Don't miss the Worship Service photos!