Great River Road
reviewed by Russ Breimeier

Copyright Christianity Today International

2005

1 Apr

COMMENTS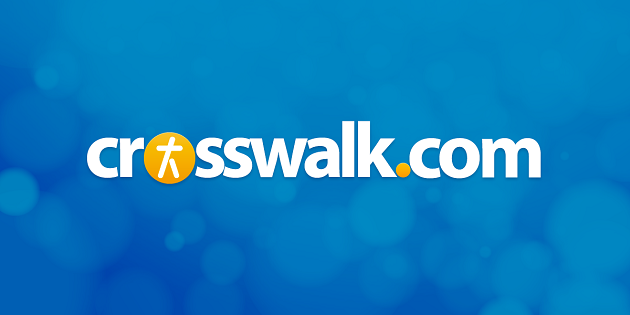 Sounds like … a mix of Keith Green's piano-based inspirational pop with Dave Matthews's acoustic instrumentation, Rita Springer's improvisational worship, and some of Rich Mullins' insightful writing.
At a glance … Upton displays some powerfully passionate and meaningful songwriting, but it's too often bogged down in boring and meandering production.
Track Listing
Great River Road
Chop Down the Tree
The King's Way
The Road to Emmaus
When You Were a Child
Trust Once More
When It Thunders
Return to Me
Run Baby Run
You Are the One
It's been four years since Jason Upton made his national debut on Gotee Records with Faith. But his loyal grassroots following has kept him from being idle, releasing three independent projects in the meantime. Five songs from those discs have been re-recorded for his latest Gotee release, Great River Road, along with four other new tracks and the inclusion of his cover of "You Are the One" from the 2002 Keith Green tribute Your Love Broke Through.
For those unfamiliar with him, Upton sounds much like what you'd expect if you crossed Green's piano-based inspirational pop with Dave Matthews' acoustic instrumentation and Rita Springer's improvisational and prophetic worship style. The guy's got serious passion as a worship leader, boldly reaching out to other cultures. That's certainly true of this album, which stems in part from Upton's discovery as an adopted child that he's partly Native American. He also took comfort in learning that his unwed mother-a believer-decided against abortion and insisted her baby be raised in a Christian home. Great River Road takes its title from Upton's birthplace, where the Mississippi and Chippewa rivers join on the Minnesota-Wisconsin border. The album's title track ties all these themes together to find peace in God's sovereignty and perfect will.
This is generally a more subdued album than Faith, and not quite as worshipful in the sense that these songs are more personal in scope and don't really serve a group setting. But it does feature a handful of splendid ballads in the spirit of Green, Rich Mullins, and Michael W. Smith. "The King's Way" resembles a hymn with its beautiful expression of laying down our crowns at the foot of the cross. The wonderful "When You Were a Child" takes God's perspective, longing for a deeper relationship with each of us and the simpler childlike faith of our youth. And "Road to Emmaus" extends on a biblical image to convict us in our more contemporary Christian walk.
Yet as good as some of this balladry is, things become too tedious after what amounts to six slow songs in a row. It becomes noticeable beginning with "Trust Once More," leading into the lullaby "When It Thunders" and the candid Psalms-meets-Prodigal Son conversation of "Return to Me." When the upbeat "Run Baby Run" finally turns up, it serves as a pleasant respite.
Also problematic are Upton's tendencies toward progressive excess and charismatic histrionics. In response to news of his newfound heritage, he's incorporated Native American instrumentation into some of his songs with the help of Mohican musician Bill Miller (Tori Amos, Pearl Jam's Eddie Vedder). Interesting as that is to the overall sound, it's no excuse for letting the Mullins-styled title track run for more than six minutes, or for "Chop Down the Tree" to meander for close to eight minutes. Neither the extended instrumental passages nor the prophetic speaking are compelling enough to justify it. In a recent interview, a prominent worship leader mentioned how we need to minimize lengthy "spirit-led" indulgences because it only frustrates those who aren't sharing the feeling or the experience. These two tracks are perfect examples of overdoing it, especially in the context of a studio album.
On the one hand, Upton delivers passionate and meaningful songwriting in spirit and truth, reminiscent of many of the greatest songwriters in CCM's history. But conversely, too much of the album becomes boring and repetitive despite the interesting themes. I find myself at odds with Great River Road, and that's bound to be reflected in general response to the album-some will hate this, and others will embrace it. Although his somewhat unique approach is admittedly part of his appeal, concision and production would both go a long way in shaping Jason Upton into a more accessible artist and worship leader.
© Andree Farias, subject to licensing agreement with Christianity Today International. All rights reserved. Click for reprint information.