Greatest Hits
reviewed by Russ Breimeier

Copyright Christianity Today International

2008

1 Apr

COMMENTS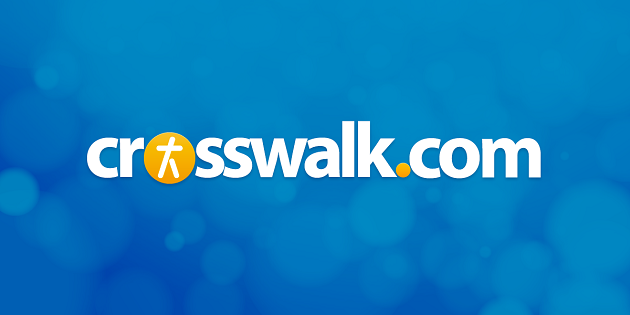 Sounds like … the very best of the beloved roots rocking band Big Tent Revival
At a Glance … this is an excellent retrospective of the now-defunct Christian rock band, though there are a few minor exclusions due to some frivolous bonus material.
Here's one final look at the acclaimed roots-rock band Big Tent Revival. One last chance to say goodbye … that is, unless the band eventually decides to reunite some years from now. Since parting ways in 2000 after their final concert in Memphis (documented on Big Tent Revival LIVE), lead singer and songwriter Steve Wiggins has revived his pre-Big Tent solo career with 2002's Faith That Is Real, which played like a musical Bible study. After four studio projects and one live recording, it's high time Ardent released the simply titled Greatest Hits for Big Tent Revival, featuring a total of thirteen tracks and eight —1 hits. Considering the band had twenty Top 10 singles and ten #1 hits over the length of their career, you know there are going to be a few omissions, just as there are on most anthologies.
There are two tracks on Greatest Hits that go back to the band's 1995 eponymous debut. The inclusion of Big Tent's signature song, the folksy #2 CHR single "Two Sets of Jones'," goes without saying. There's also "Faith of a Little Seed," one of Steve's first "sermon songs" that's very similar in songwriting style to the music on his recent solo album. I'm glad the producers chose to promote Faith That Is Real in this way, rather than mix Steve's solo material with the Big Tent Revival catalog. The producers are far more generous with the band's second and probably best album, Open All Nite. Six of the album's tracks are included here, and justifiably so considering the album launched four #1 hits: "Here With Me," "The Best Thing," "If Loving God Was a Crime," and "Mend Me." For the latter, they included the impressive live version from their final concert recording. Additionally, there's "Letting Go," a lesser-known track reminiscent of The Byrds which wasn't a hit but is still a band favorite and certainly a good song. Serious fans will probably smile over the inclusion of "My Guitar," the charming little bonus track from Open All Nite about Steve's first six-string guitar. The song seems all the more appropriate here on Greatest Hits as a nostalgic look at the beginning of Steve's music ministry: "Well look here people, I got a new six-string / And here's the first song I ever wrote upon this thing / I was sittin' in my room half mystified and bored / and wrote a song that praises the Lord / Well maybe it will be as big as 'Kum-Bah-Ya' / Or maybe I should have left my pen and paper in the drawer … "
Three songs represent Big Tent's Amplifier, though not exactly the most accurate reflections of that album's hard-rocking sound. Obviously they included the band's other most well-known song, the #1 hit "What Would Jesus Do?," as well as the #1 "Star in the Book of Life." The third is the somewhat surprising selection of "Some Day (Time and Space)," which was never a hit but is nevertheless one of the band's best little-known gems, written about Steve's relationship with his father. Finally, there are two songs from the Choose Life album, Big Tent's radio-friendly and diverse pop/rock effort. The title tack's inclusion is a given, a powerful McCartney-esque anthem with convicting lyrics. There's also the catchy modern pop/funk of the #1 hit "Livin' Off Your Love," a fun modern pop/funk ditty that sounds like something Audio Adrenaline would have written.
At 52 minutes in length, you'd think Ardent would have included a little more on Greatest Hits. Actually, they did – just not what you'd expect. As a bonus, the producers included two accompaniment tracks (sans Steve's vocals) for the songs "Two Sets of Jones' " and "Choose Life." I wonder how many people really want or need versions of these two songs for performance purposes. There's also the music video for "Two Sets of Jones'" which is accessible via the CD-ROM drive on your computer. Again, do many people want to watch this video over and over again?
These are generous inclusions for the most hardcore Big Tent Revival fans, and I suppose they're interesting alternatives to simply adding more songs people already own, but I'd think the producers would want to make the best Greatest Hits album possible, completely representative of Big Tent's sound. There's not much more to add from the band's first album, though a classic such as "The Ballad of Arlis Richards" would have made a nice addition. Likewise, it might have been nice to include one of the hard-rocking tracks from Amplifier, just to show they had it in them. I'm very surprised at the exclusion of the Van Morrison-inspired hit "Fill Me With Your Spirit" from Choose Life and the rocking blues of "Personal Judgment Day," a song that truly captured the band at their best. It also would have been nice to finish Greatest Hits with something a little more final and powerful, such as "One More Song" from Choose Life, which would have closed the book on Big Tent Revival with both worship and irony. I only point out these few exclusions not to nit-pick, but to call attention to how close to perfect this Greatest Hits album is, including the cool cover photo of a tent peg firmly holding the tent rope to the ground. For the most part, this is a compilation that truly represents the musical legacy of a fine Christian rock-and-roll band.