Hallelujahs: A Rocketown Worship Collection
reviewed by Russ Breimeier

Copyright Christianity Today International

2003

1 Jun

COMMENTS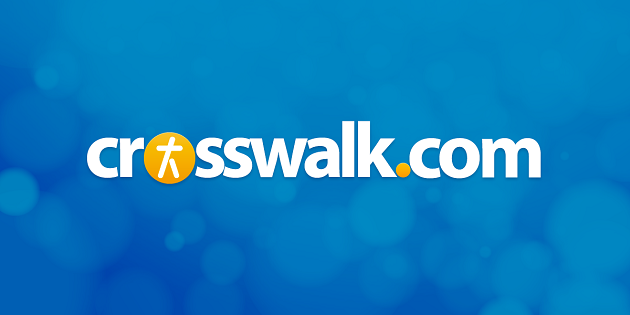 Sounds like … the quiet, pop worship songs recorded by the Rocketown artists in the last six years, including Chris Rice, Ginny Owens, and Watermark
At a Glance … the three newly recorded tracks are not worth your money, but the excellence represented in the previously released songs may be if you don't own them already
As the title suggests, Hallelujahs: A Rocketown Worship Collection features the previously released worship songs of the record label's current roster of artists, pulled from each of their individual albums over the last six years. Chris Rice leads the pack in contributions to the compilation. The picturesque piano and strings ballad "Hallelujahs" comes from 1997's Deep Enough to Dream, and the more rhythmic "And Your Praise Goes On" was originally heard on 1998's Past the Edges. Both songs look to God's glory made manifest in creation. "Nothin'" is the simple acoustic song inspired by the old hymn, "Nothing but the Blood of Jesus," that was recorded for Rocketown's 1998 Exodus project, one of the seminal albums in the recent modern worship revival.
It's rather impressive that this album represents nearly every one of Rocketown's artists. Ginny Owens contributes to the worship catalog with two songs of her own, "All I Want to Do" from 2002's Something More, and the similarly humble "I Am Nothing" from that same year's Blueprint EP. Watermark is featured by their most famous song, the passionate worship anthem "Gloria," though this particular live version comes from the 1999 album, A Night at Rocketown. The husband and wife duo also contributes their less stellar "Holy" from their 2002 project, Constant.
Hallelujahs also features the sweet and ethereal "Your Renown" from Shaun Groves's 2001 debut, Invitation to Eavesdrop. That same year saw the release of Out of the Grey's 6.1, which yielded the rather haunting and progressive sounding "Grace, Mercy and Peace." Another fine inclusion is the sublime ballad, "Come to the River," which was one of the better tracks on Ronnie Freeman's generally lackluster self-titled debut in 2002. The only somewhat odd inclusion in this collection is Alathea's "Emmanuel" from their 2003 national debut, What Light Is All About. It's really more of a Christmas anthem than a worship song, though it's not completely out of place on the album.
Hallelujahs is unnecessary but not unwelcome. Yes, it's an "environmentally friendly" album, comprised of 80 percent recycled material. However, these songs almost seemed novel as the single "worship song" in the context of the original albums from which they were taken. Assembled together in the context of a worship collection, one gets a better sense of the rich quality exhibited in the songwriting. You won't find the trite lyrical clichés that you find in the average modern worship drivel today.
There are a lot of quiet piano ballads, though, culminating in a very mellow pop album. Also, as good as the songs are, not all of them work well in a group worship setting. They do work well as pop music offerings and expressions of worship, or what some might call inspirational listening. Whatever you want to call it and however you use it, this is still an excellent collection of songs. In a sense, it almost works as a sequel to the Exodus project.
Most will be attracted to Hallelujahs for the three previously unreleased tracks recorded live at Gospel Music Week 2003. Please don't get your hopes up. The first two comprise a "live worship medley" consisting of the hymn "My Jesus I Love Thee" and Dennis Jernigan's new classic "You Are My All in All." At the piano, Rocketown founder Michael W. Smith leads the audience and a chorus of Rocketown artists (including latest signees George Rowe and Taylor). Fans hoping to hear Michael sing with a choir like like he did on his best-selling Worship albums will be disappointed. In fact, with simple piano accompaniment and all the voices singing together in one chorus, no one stands out at all except for a few brief solos on "You Are My All in All." No doubt that's precisely the intention, but there's nothing special or unique about the arrangements or the performances. Why buy what you can participate in and listen to for free every Sunday morning?
The album's final track is a live rendition of Chris Rice performing "Hallelujahs" at the piano. It differs from the opening track in that it was recorded live, it's less produced, and Chris has more vibrato in his voice—not bad, but certainly not worth buying this album for. Those interested in the Gospel Music Week experience should note that this enhanced CD contains video footage of the performances of "Hallelujahs" and "My Jesus I Love Thee," as well as the music video for Chris's "Nothin'." My advice? Don't buy Hallelujahs for the "new" tracks, but do pick it up if you want an excellent collection of quiet pop worship.