Have I Ever Told You
reviewed by Russ Breimeier

Copyright Christianity Today International

2001

1 Jan

COMMENTS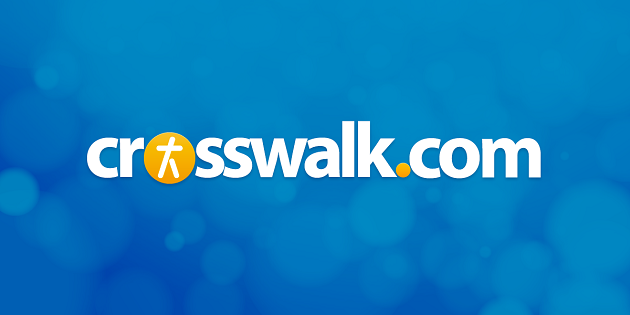 Sounds like … worship-flavored Christian pop, somewhere in-between Caedmon's Call and an acoustic guitar-based Avalon
At a Glance … FFH varies their sound a bit from the standard acoustic pop they're known for, and delivers their best album yet.
FFH (Far From Home) has enjoyed considerable success in a relatively short amount of time. Granted, they've recorded ten albums in ten years, starting as an a cappella group performing in church services in 1991. It's only been in the past several years they've caught national attention, after signing with Essential Records back in 1997 and releasing their national debut I Want To Be Like You a year later. Despite their popularity (they've sold more than 500,000 copies of their two Essential projects alone), I've never been a very big fan of FFH. Because of their last two albums, FFH epitomizes the average sanitized Christian pop sound that has become so prevalent in Christian music for the last ten years. Sometimes, FFH's music comes close to the same sophisticated folk-pop sound of Caedmon's Call, although they're not nearly as deep lyrically. By the same token, FFH sometimes can be as trite with their lyrics as Avalon, but they have instrumental skills that the vocal group doesn't posses. In any case, the third time's a charm for FFH—their newest release, Have I Ever Told You, is an impressive leap forward for a group in danger of becoming musically stale.
They say variety is the spice of life, and it really makes all the difference for FFH, which is comprised of Jeromy Deibler (lead vocals, guitar, primary songwriter), his wife Jennifer (lead vocals, guitar), Michael Boggs (guitar, vocals), and Brian Smith (bass, vocals). Though their last album, Found a Place, found an audience, it was clear to many that it was simply more of the same music found on I Want To Be Like You—worship-influenced acoustic guitar strumming. After reading how the band came up with the new album's first single, "Watching Over Me," I think they've finally caught on to the one significant flaw to their sound. Rather than give it an acoustic guitar base (which they do with all of their songs), someone suggested that FFH use a piano as the main instrument. Sure enough, the song has an almost Crosby, Stills & Nash quality to it that sounds different from anything else FFH has ever done, yet it's still distinctly an FFH song.
That change best sums up what the foursome has accomplished with Have I Ever Told You. They've stretched their musical boundaries enough to make their music a little more interesting. Songs now include electric guitars, string arrangements, pianos and soft keyboard effects, banjos, and other ear-grabbing instruments. The songwriting has matured and evolved from the somewhat quirky, hurried feel of their previous songs. Besides "Watching Over Me," I really enjoyed "Fly Away," a terrific rocker about Christ's return that displays aggressive electric guitars. Jennifer delivers one of her strongest lead vocal performances yet, in my opinion. The band's worship music has always been just okay for me in the past, but "We Sing Alleluia" is a solid, wonderful praise anthem for the church featuring some big drums and an excellent choir-led chorus at the end of it. "Astronaut" is a return to the quirky songwriting I alluded to before, but it is nevertheless a kind of fun, raucous song (almost light punk rock, if you can believe it) about our insignificance in light of the vastness of the universe … though God still loves each of us personally. The band comes very close to sounding like Caedmon's Call on the soft country/folk flavored "Millionaire," which is about finding contentment in the Lord.
The other half of the album finds FFH in more familiar territory. The songs could easily have come from their previous albums, except that the instrumentation is more interesting. For example, "I'm Amazed" would have sounded just like previous hits, such as "Found a Place" or "One of These Days," if it weren't for the addition of a violin to the mix. Likewise, "Have I Ever Told You" also sounds too much like "One of These Days" for its own good, borrowing the same opening guitar riff as that song (and, for that matter, "Lord, I Lift Your Name On High"). However, the heavier guitars and keyboards in the chorus keep it a little bit fresh. And "Open Up the Sky" feels a lot like "When I Praise," even in its lyrical plea for God's presence.
There are a lot of little musical touches that help FFH progress artistically, but at times it's almost scary (or sad) that the songs are so similar sounding to other songs the band recorded no more than three years ago. They need more songs like this album's first half (including "Watching Over Me" and "We Sing Alleluia") to diversify their sound from the standard FFH formula, or else this band is in danger of becoming stale. With that in mind, I found the honesty of "You Write the Words" very refreshing—"I don't know what to say that hasn't already been said / I don't know what to write that hasn't already been read / I don't know what to play that you haven't already heard / So here's my song [and heart], You write the words." There are times when FFH still sounds like Avalon with acoustic guitars, still writing the same sounding songs that they have been writing for years, and the band has plenty of room for improvement in my opinion. But there's no doubt Have I Ever Told You is the band's best album to date and is a strong step in the right direction.