Hawk Nelson Guitarist Tries "Fox Run" on the Side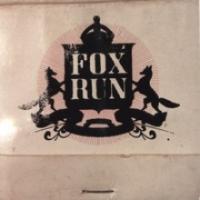 Artist: Fox Run
Title: "Fox Run"
Label: Independent
As the guitar player for Hawk Nelson, Jonathan Steingard is used to jumping around with punk power chords and fist- pumping alternative pop.
Though the group's been touring virtually non-stop over the past two years, this particular player appears to have spent every second of free time pulling together "Fox Run," a side-step featuring his writing, vocals and instrumentation (sans a few friends in the studio). The results are much different than his main gig, but satisfying in a similar degree, thanks to a slew of contagious choruses, introspective lyrics and a refreshing base of influences.
According to Fox Run's MySpace page, Steingard was inspired by Ben Folds, Jimmy Eat World, Phil Collins and The Juliana Theory, all of which are present to some degree.
"Impatience, My Dear" is the disc's most immediate selection, recalling the more commercial side of Jimmy carried by Steingard's melodic vocal layering. "Colourful" relies almost exclusively on piano, merging the retro worlds of Collins (think "No Jacket Required" era) with the solo strides of Folds, while "Subtitles For This Situation" is much more aggressive, tipping closely toward the emo scales.
Lyrically, the disc reads like a personal diary channeled through a spiritual perspective, most evident throughout the finale "Failure Is Not the End." To purchase Fox Run, go to cdbaby.com/foxrun.





© 2007 CCM Magazine. All rights reserved. Used with permission. Click here to subscribe.