Hawk Nelson Is My Friend
reviewed by Russ Breimeier

Copyright Christianity Today International

2008

1 Apr

COMMENTS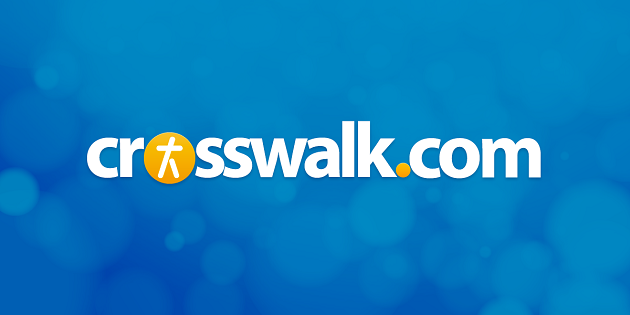 Sounds like … the punk rock and power pop of bands like Relient K, Blink 182, Stellar Kart, and Weezer
At a glance … Hawk Nelson has put some more spiritual depth back into the lyrics of their third effort, but now it's the music that feels lightweight
Track Listing
You Have What I Need
Friend Like That
Turn It On
One Little Miracle
Let's Dance
Ancient History
Somebody Else
Arms Around Me
Just Like Me
Not the Same
Words We Speak
I Still Miss You
Hawk Nelson wants to be your friend, and not just in the MySpace sense either. The power pop/punk rock band has long held to the idea of not just winning fans through their music, but making friends in the process. Clearly they've made more than a few since their 2004 debut Letters to the President and their 2006 follow-up Smile, It's the End of the World, which together have sold close to 350,000 copies. Known for their fun-filled concerts and their willingness to connect with fans, Hawk Nelson has quickly become Relient K for a new generation.
The band's gratitude inspired the title of their third project, Hawk Nelson Is My Friend, a sentence that's also emblazoned on their most popular-selling T-shirt. And if nothing else, friends are dependable. The only significant change on this album is the loss of two Aarons—Justin Benner replaces Aaron Tosti as drummer, and David Bendeth (Paramore) steps into the producer's chair after Aaron Sprinkle. Otherwise, it's the same ol' reliable Hawk Nelson heard on the last two albums. And that can't be a bad thing, right? That depends on your expectations.
As much as I loved the band's willingness to broaden their stylistic horizons on Smile, it was ultimately a fun, feel good effort that lacked spiritual substance. Hawk Nelson does much better here, sharing their faith without preaching or proselytizing. The album opener "You Have What I Need" touches on the journey that leds to a true desire for God: "It took forever just to realize that I had to give myself away so I could see your face." That's followed by "Friend Like That," a simple youth anthem about taking pride in the One that can change us from the inside: "I'm not a wannabe, I'm who I wanna be/And I intend to be how You created me."
That said, many of the songs offer the usual youth-oriented themes of Christian rock. Like "Turn It On," another one about shaking from complacency and living with purpose, but it makes no effort to say anything different or express it in a unique way.. "Let's Dance" does a little better with its message of being comfortable with your own skin, rather than conforming to the world, though parts of it still seem overly familiar. And Hawk Nelson continues their bad and confusing habit of shifting perspective within a song. Far as I can tell, the "you" in "Words We Speak" refers to three different identities: a hurting friend, the one responsible for the hurtful words, and the God that can heal our hurts.
Hawk Nelson offers up a slice of personal nostalgia with "Not the Same," but the words rely heavily on inside references that will seem meaningless to anyone from outside the band's hometown. The album's most effective example of personalized songwriting comes in "I Still Miss You," co-written with Trevor McNevan (Thousand Foot Krutch) in tribute to a dearly departed grandmother: "I always prayed you'd get well soon/I wish my prayers came true/I know Jesus has the answer and He's way bigger than the cancer in you." It's not going to win any awards, but touching nonetheless.
Musically, Hawk Nelson has gone back to the punk roots of their Letters album with the swagger of Smile. "Ancient History" is fairly typical punk, but I'll readily admit how catchy that "Nothing from nothing gets you nothing at all" really is quite catchy. Jonathan Steingard offers up some great guitar hooks, from the Switchfoot-styled lick in "Let's Dance" to the thunderous classic rock opening of "Words We Speak." The band takes a more straightforward pop/rock approach on "Not the Same" and provides a welcome change of pace, as does the power pop ballad "Our Little Miracle," which was co-written with none other than Richard Marx if you can believe it.
Still, Smile offered such a strong musical batch, from the catchy rock of "The Show" to the haunting finale of "Fourteen." Nothing here is nearly as impressive, reverting back to a pop-punk style that has grown increasingly played out. And with 12 songs averaging 3 minutes each, no wonder so much of this brief album fails to leave a lasting impression.
Hawk Nelson Is My Friend will undoubtedly satisfy the band's most faithful fans (I mean friends). But more casual listeners will view it as a small step back for a band that was approaching the ranks of Relient K and Green Day, yet now seems content to follow the lead of Blink 182 and Stellar Kart—in other words, they've gone from a potential leader to just another follower. This album is not a radical departure for the band by any means, but from one friend to another, Hawk Nelson is better than this, capable of both lyrical substance and a more identifiable sound.
Copyright © Christian Music Today. Click for reprint information.